Absolute LoJack has provided compensation and a complimentary copy of their software, yet opinions are exclusively my own.
According to statistics, a laptop is stolen every 53 seconds. 97% of these stolen laptops are never recovered. Approximately 12,000 laptops are lost or go missing at airports in the United States every week. 65-60% of those laptops are never reclaimed.
It's sad how we've become so dependent on technology that many of us become careless along the way, thus giving opportunist thieves the opportunity to prey on our carelessness. The end result can leave us in financial ruin if we don't take appropriate measures in securing our devices beforehand, whether it's our smartphone, laptop, or tablet. Now that device theft is such a common occurrence, it hardly comes as a surprise that this month is dedicated to bring awareness to device theft.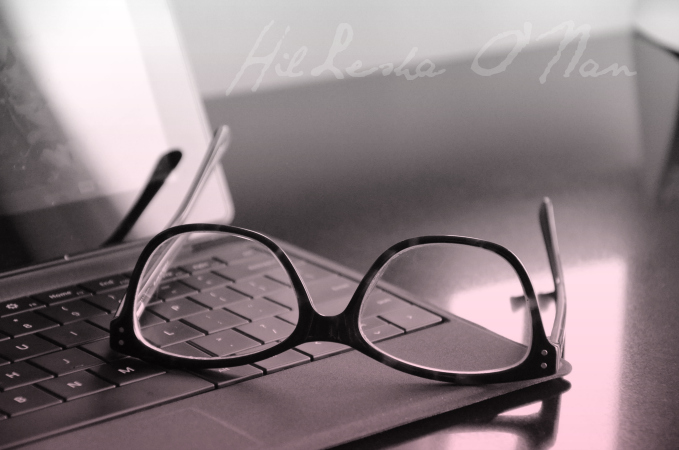 .
I use my laptops for everything from maintaining my blog to banking to paying bills. Both are well-protected with a firewall, anti-spyware, and anti-virus to keep the hackers at bay, yet none of these programs would hinder a thief from gleaning my information if they were to be stolen. I've learned that passwords are no longer considered adequate in ensuring the safety of a laptop since they can easily be bypassed. Therefore, I take extra measures in protecting my devices in case either one ends up in the wrong hands.
One way of ensuring extra protection is adding a device tracking software, such as Absolute LoJack. This device tracking software will locate your device in the event that it goes missing, while preventing anyone from accessing your information with a device lock. It will also protect you from identity theft by deleting your personal information if you activate the deletion feature. In addition to their program, Absolute LoJack will replace your device if it isn't recovered within 60 days.
Some other surefire ways of protecting your laptop is securing it with a laptop cable lock, which comes in handy for travelers, especially when they're leaving their laptop at a hotel. Also, jot down the model and serial numbers in case your laptop is ever stolen, as this is extremely helpful to the law enforcement. Also, never leave your device for a split second at any public place, even if you're just getting a quick refill at a coffee shop. You'll be surprised how quicker thieves can be!
Absolute | Laptop Lifeline Sweepstake​s
Between now and September 12th, enter the Absolute Software Laptop Lifeline 2014 Sweepstakes to have a chance to win a Grand Prize, First Prize, or Second Prize. There will be three winners in all!
Grand Prize: $1,000, Webroot SecureAnywhere® Antivirus for PC Gamers 3 Year License, Absolute LoJack Premium 3 Year License, Plantronics GameCom Commander, SanDisk Extreme Pro 960GB SSD, and Play N Trade Gunnar Glasses PPK
First Prize: $500, Absolute LoJack Premium 1 Year License, Webroot SecureAnywhere® Antivirus for PC Gamers 2 Year License, Plantronics Rig Gaming Audio System, SanDisk Extreme Pro 480GB SSD, and Play N Trade Farming Simulator (PC)
Second Prize: $250, Absolute LoJack 1 Year Standard License, Webroot SecureAnywhere® Antivirus for PC Gamers 1 Year License, Plantronics GamesComm 788, SanDisk Extreme Pro 240GB SSD, and Play N Trade Borderlands 2 (PC)
Absolute Data Protect Product Features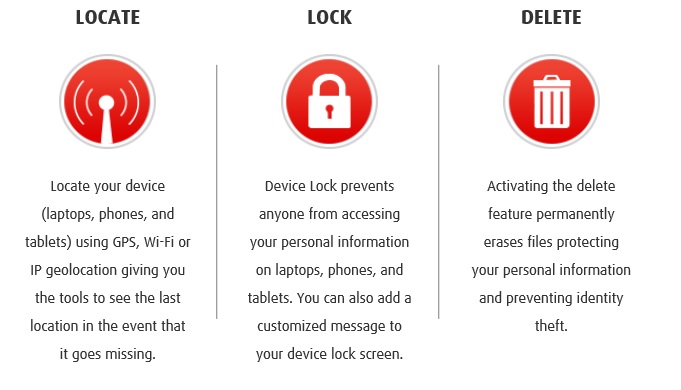 Since August is Device Theft Awareness Month, Absolute LoJack is offering an exclusive 30% off discount on a 1 year subscription of Absolute LoJack Standard or Premium. Don't let this deal or your device get away! Save with discount code:
UNCOVER30
Connect with Absolute LoJack via Facebook, YouTube, Google+, and Twitter.