Absolute LoJack has provided compensation and a complimentary copy of their software, yet opinions are exclusively my own.
As the month of August (Device Theft Awareness Month) draws to a close end, I'm wrapping up my participation with the campaign with Absolute LoJack by providing ways you can theft-proof your laptop.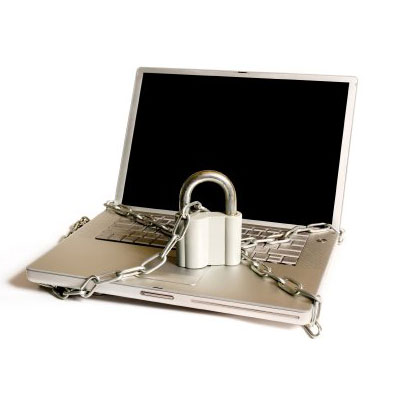 5 Ways to Theft-Proof Your Laptop
1. No matter how top notch a hotel may be, thieves comes in all forms. The worst offenders are normally the employees. Always place the "Do Not Disturb" sign on your door when you are leaving your hotel room if you're wanting to leave your laptop or tablet behind. Although it's less likely that anyone will come into my room after I've placed the sign, I take it a step further my placing my devices in my suitcase and locking it up. You can never be too careful.
2. Buy a portable combination or keyed laptop lock.
3. Use a laptop tracking software, such as Absolute LoJack, to keep tabs on your laptop's location. This device tracking software will locate your device in the event that it goes missing, while preventing anyone from accessing your information with a device lock. It will also protect you from identity theft by deleting your personal information if you activate the deletion feature. In addition to their program, Absolute LoJack will replace your device if it isn't recovered within 60 days. Absolute LoJack is offering an exclusive 30% off discount on a 1 year subscription of Absolute LoJack Standard or Premium with Absolute LoJack coupon code: UNCOVER30
4. Back everything up, especially pictures. I use an additional portable hard drive to store my images in case my laptop ever goes kaput, or worse: gets stolen.
5. Use a strong password, write it down, and store it somewhere safe.
Absolute | Laptop Lifeline Sweepstake​s
Between now and September 12th, enter the Absolute Software Laptop Lifeline 2014 Sweepstakes to have a chance to win a Grand Prize, First Prize, or Second Prize. There will be three winners in all!
Grand Prize: $1,000, Webroot SecureAnywhere® Antivirus for PC Gamers 3 Year License, Absolute LoJack Premium 3 Year License, Plantronics GameCom Commander, SanDisk Extreme Pro 960GB SSD, and Play N Trade Gunnar Glasses PPK
First Prize: $500, Absolute LoJack Premium 1 Year License, Webroot SecureAnywhere® Antivirus for PC Gamers 2 Year License, Plantronics Rig Gaming Audio System, SanDisk Extreme Pro 480GB SSD, and Play N Trade Farming Simulator (PC)
Second Prize: $250, Absolute LoJack 1 Year Standard License, Webroot SecureAnywhere® Antivirus for PC Gamers 1 Year License, Plantronics GamesComm 788, SanDisk Extreme Pro 240GB SSD, and Play N Trade Borderlands 2 (PC)
Absolute Data Protect Product Features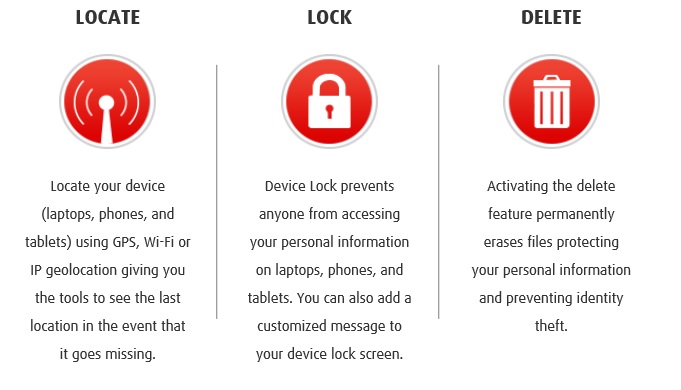 Connect with Absolute LoJack via Facebook, YouTube, Google+, and Twitter.