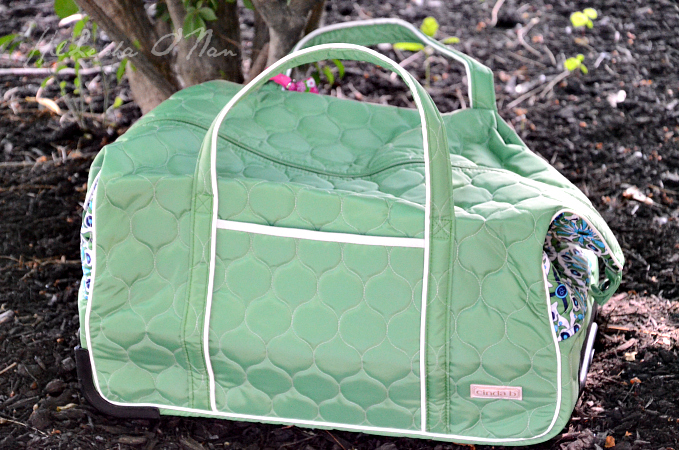 Cinda Boomershine, Atlanta-based designer, created Cinda B for travelers that like their travel bags and accessories to stand out. Keeping the fashion-minded traveler with a penchant for uniqueness in mind, Cinda B offers a wide array of unique patterns and styles. Even if you don't travel much, they also have diaper bags and handbags for women on-the-go. All of their products are durable, machine washable, lightweight, and made with poly/nylon fabrics, making them water and stain-resistant. Also, their products are made in the USA (their manufacturing facility is located in Fort Wayne, Indiana).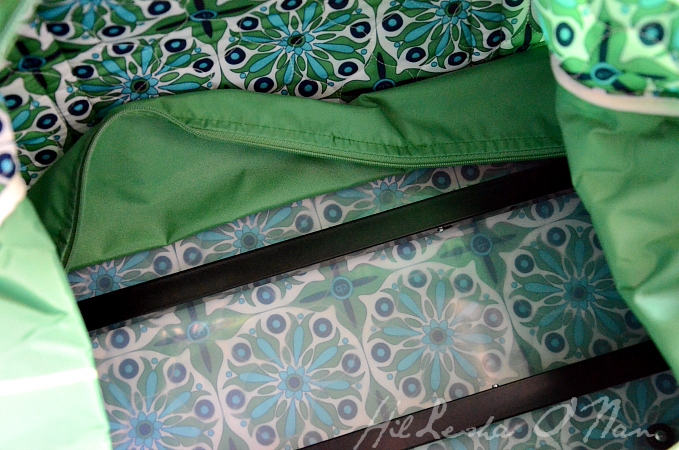 Traveling light makes traveling experience even more enjoyable, as it provides more freedom, simplicity, and comfort. I'll admit that this revelation didn't come to me until I started doing more traveling again over the past few years. I used to not be a light packer, because I'd pack for every contingency possible. Even as a child, when my parents did a lot of traveling, I'd practically bring everything I owned. Nothing is worse than being bogged down with a mountain of luggage! Although some trips may call for extra luggage, depending on the length of the trip, I mostly prefer to use a small, yet spacious carry-on. It makes navigation in the airports and hotels more simpler. I also normally don't have to be concerned with checked baggage fees, waiting at the airport carousels, delayed luggage, damaged luggage, or much worse: lost luggage.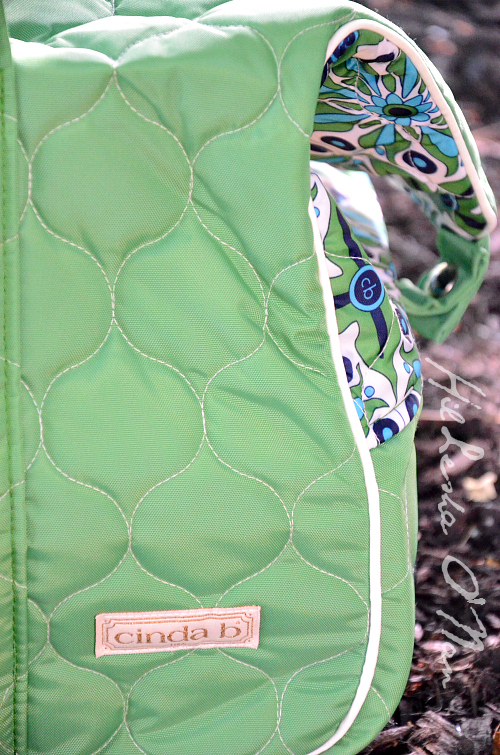 I immediately fell in love with the Carry-On Rolly ($179) The pattern and colors are vivid, bold, and fun, with a mod 60s feel to it, making it the perfect choice for summer travels!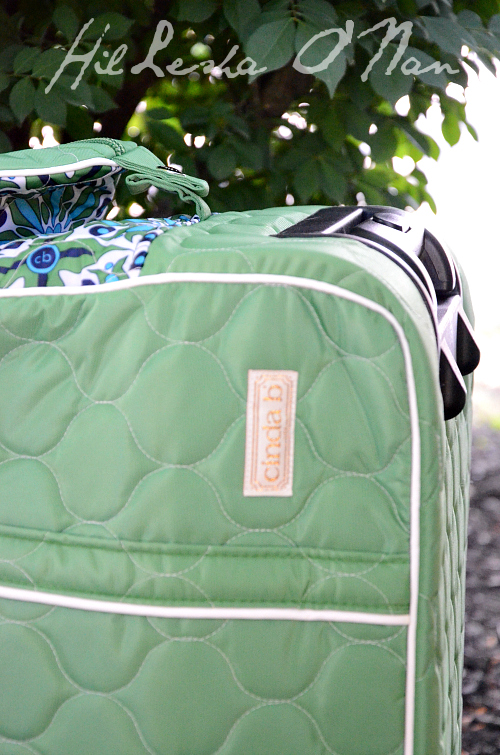 It is also very spacious (21″ W x 11.5″ D x 12.5″ H) to pack all of my essentials, yet not cumbersome in the least. It boasts three large interior slip pockets, a Big-Mouth™ opening, which is revealed at the ends when unsnapped; extra long, telescoping handle; and inline skate wheels that makes navigating within the airports, city streets, and hotels effortlessly easy. The size of this carry-on is the most ideal for me, as the size of it isn't small, nor over-sized.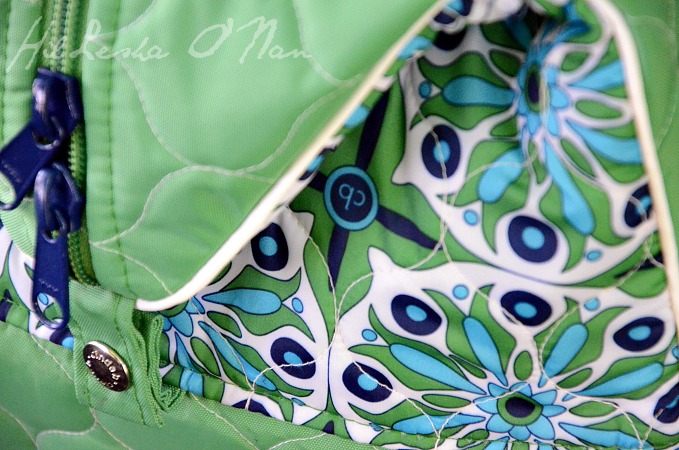 The Carry-On Rolly can easily be paired with the Super Tote II, which is checkpoint friendly and lightweight. Want something more sturdier than Ziploc bags to pack your liquids? Check out the one quart sized Flight Friendly Travel Pouch ($20)! It meets all of the TSA requirements for checkpoint-friendly travel.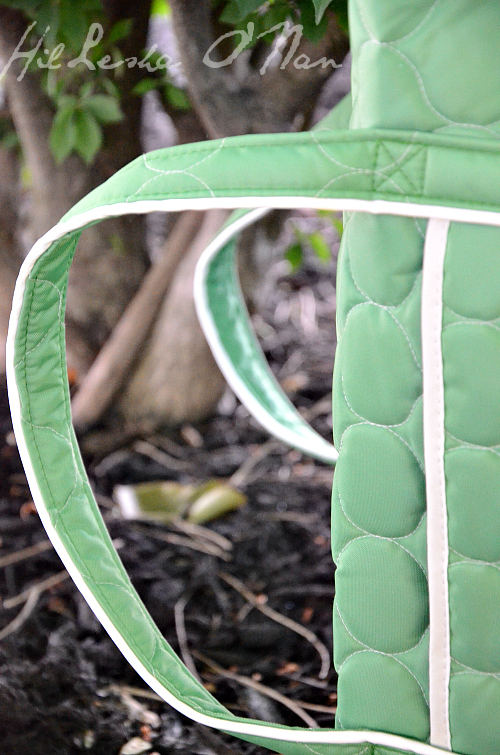 Overall, I couldn't be more pleased with my selection. The Cinda B Carry-On Rolly ($110) is functional, fashionable, and durable.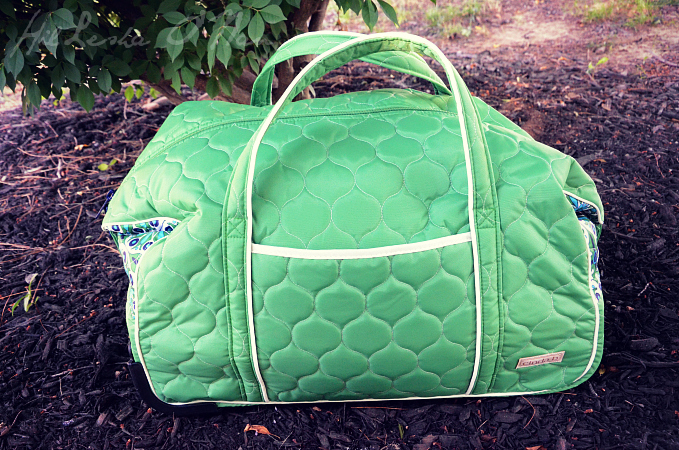 Connect with Cinda B
Instagram | Pinterest | Facebook | YouTube | Twitter
To the Motherhood Giveaway
One winner will receive the Carry-On Rolly (a $179 value) in the print of their choice (Neptune, Amore, Verde Bonita, Mod Tortoise, Empire Slate, or Ravinia Black).
The contest will conclude on July 10th.