This post was sponsored by P&G and SheSpeaks, but these opinions are exclusively my own.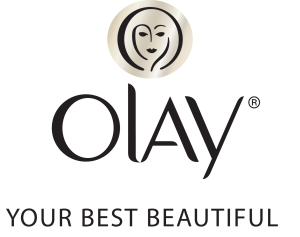 I'm edging closer and closer to my 30s. I know that many around my age dread of turning 30, but I actually look forward to this age. I can honestly say there is hardly anything I'd miss about being 20-something. However, I know it's more important than ever to take good care of my skin in order to look and feel good about my age. I also want to age gracefully. When I think of aging gracefully, I think of people such as Sophia Loren, Raquel Welch, Iman, Goldie Hawn, and Meryl Streep.
Some of the surefire ways to obtain this is to work out regularly or at least stay active, even it's just going for long, brisk walks; drink plenty of water, avoid unhealthy beverages much as you can (it's taxing on the skin), get enough sleep, and healthy eating. It's been said and said for years, but it truly helps!
Another good way to ensure the quality of your skin is to adhere to a strict skincare regimen. One tried-and-true favorite brand is Olay. Olay is known for their high quality, yet affordable anti-aging products. During the next few weeks, I will be trialling the Olay Regenerist Luminous products. This includes Olay Regenerist Luminous Brightening Cream Cleanser, Olay Regenerist Luminous Tone Perfecting Cream, and Olay Regenerist Luminous Dark Circle Correcting Hydraswirl. Even though I'm looking forward to trying them all, I'm looking forward to trying out the Olay Regenerist Luminous Dark Circle Correcting Hydraswirl the most. Since the birth of my daughter (she's now 20 months old), I have tried numerous of products to banish the unsightly dark circles that I have been experiencing to no avail. I'd love to see how this product holds up!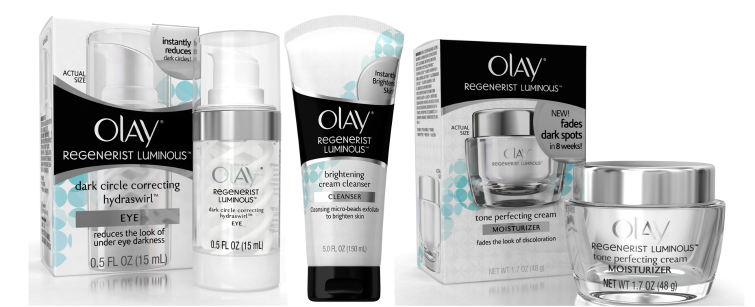 Olay Regenerist Luminous boutique is a new collection of skin care products that help reveal beautiful, luminous skin and create a more vibrant, youthful appearance. The products work layer by layer on the skin's surface and deep within to help reenergize skin, banish dark shadows, and reveal a more luminous skin tone. The result is beautifully smooth, sleek, pearlescent skin with a radiant, healthy glow. It's an ideal choice for anyone who is concerned with dull, uneven skin and desires a more vibrant, healthy, and youthful appearance.
How to Use Olay Regenerist Luminous:
• Cleanse: Olay Regenerist Luminous Brightening Cream Cleanser
• Moisturize: Olay Regenerist Luminous Tone Perfecting Cream
• Treat: Olay Regenerist Luminous Dark Circle Correcting Hydraswirl