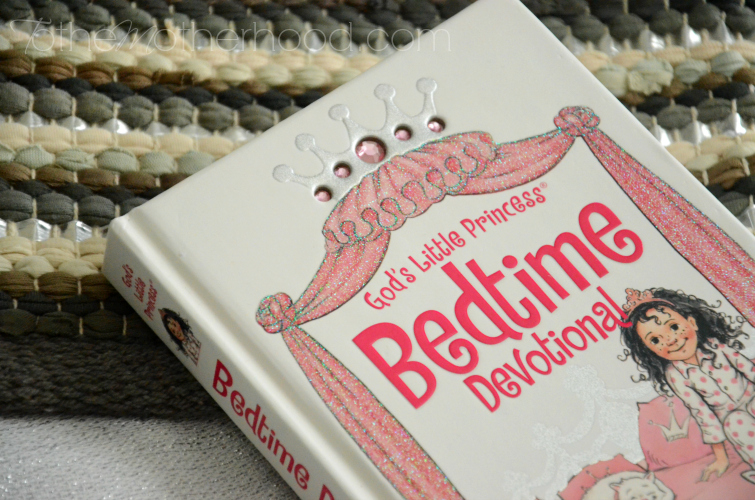 Renowned biblical teacher and motivational Women of Faith speaker Sheila Walsh has created an inspiring collection of over 100 daily devotions perfect for a princess's bedtime!
The God's Little Princess Bedtime Devotional is a sparkly hardbound devotional that features a jeweled crown adorned on cover. It isn't just eye-catching on the front, but it's just as eye-catching inside with beautifully illustrated pages that are complete with 106 daily devotions. This book helps young girls learn the word of God as well as lessons on forgiveness, selflessness, anger, and love. Each devotion comes with a scripture, a short thought, a rhyming prayer, and a "Good Night Giggles and Grace" activity.
"Some of the most beautiful and profound conversations with our children seem to happen at bedtime, when noises are away and hearts are open," Sheila said.