I am a member of the Collective Bias® Social Fabric® Community. This shop has been compensated as part of a social shopper insights study for Collective Bias and their client. #ThisisStyle #cbias
Pairing over-sized sweaters over leggings with boots, or for the more daring – ankle boots, more popularly known as booties: Frolicking in floral prints, prowling in leopard print, incorporating a jolt of color, such as emerald green, fuchsia, or cobalt blue, with autumn's tonal colors; this is some of the 2013 fall trends. I'm usually not the type of person that wears something because everyone else is wearing it, but I do like to borrow ideas here and there from magazines, Pinterest, and some of my favorite fashion bloggers. Then, I pair some of these ideas with something I like, even if it's something that is so last year, because I like having my own sense of style.
The SYW Catalogs are also another way to adopt some fashionable ideas. You can also create a catalog of your own of pieces that you're personally coveting. I created a catalog aptly named "Autumn Bella", which shows some of my favorite seasonal favorites. This season, I'm cozying up in sweaters. I had never been a sweater fan previously, but I've managed to find styles that are so me. I have a few that I bought this past month, but I had the most challenging time finding the perfect leggings . . . at the right price.
This is where Sears comes into play. Over the past few years, they have grown to be one of the few places that I love to shop. It doesn't help my bank account they're a walking distance away, so I often drop in to take advantage of their amazing sales and clearanced out prices. Most people can't get enough of the Kardashian Kollection at Sears, but I'm mostly feverishly fawning over a budget-friendly brand that I recently discovered called Metaphor. Most of the styles are laidback and casual, but doesn't compromise your femininity. My love for Sears doesn't stop there either, because my purchases help me accumulate SYW reward points to help save on on future purchases. It's a bargain fashionista's or bargainista's (my personal favorite term) dream!
Last week, I trekked to Sears to find the perfect autumn outfit. I found a couple of pairs of Metaphor Seamless Leggings in black and grey ($8.99 each), Metaphor Blakely Chiffon Peep Toe Pumps on sale for $24.99 (normally $44.99), bronze bracelet clearanced out $6.99, and a wildly gorgeous Black Cluster Necklace for $16.99. Since Sears is like my second home in regards to shopping, I didn't have many points to redeem. That didn't deter me from being pleased with my purchases, because I found some pretty good deals!
Deets:
T/O Sweater, $16.99 at TJ Maxx
Micky London "Soft Passion" Fuchsia Scarf, $45
GumiGem Bubba Bangle in Mocha, $15.95 at
Metaphor Seamless Leggings, $8.99 at Sears
Metaphor Blakely Chiffon Peep Toe Pumps, Was $44.99 On Sale for $24.99 at Sears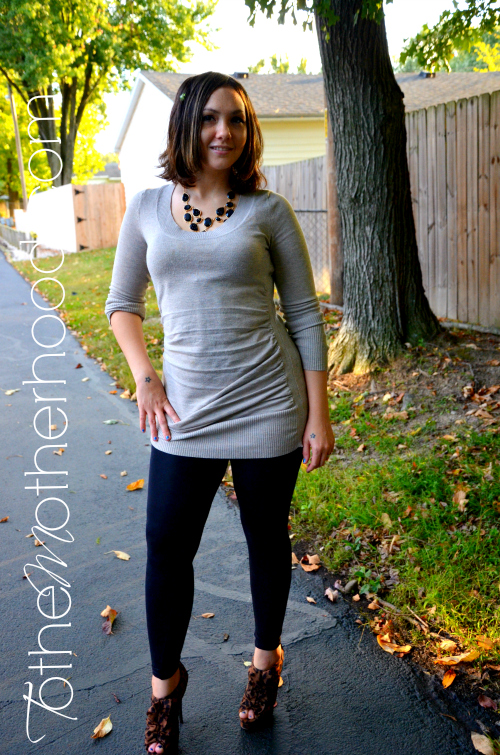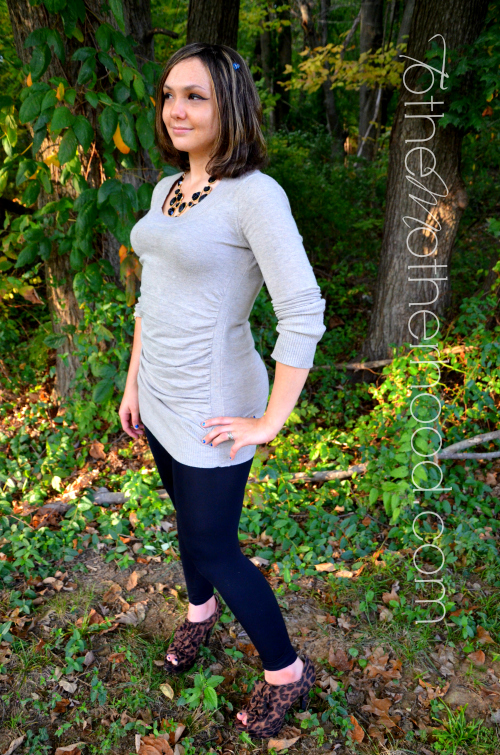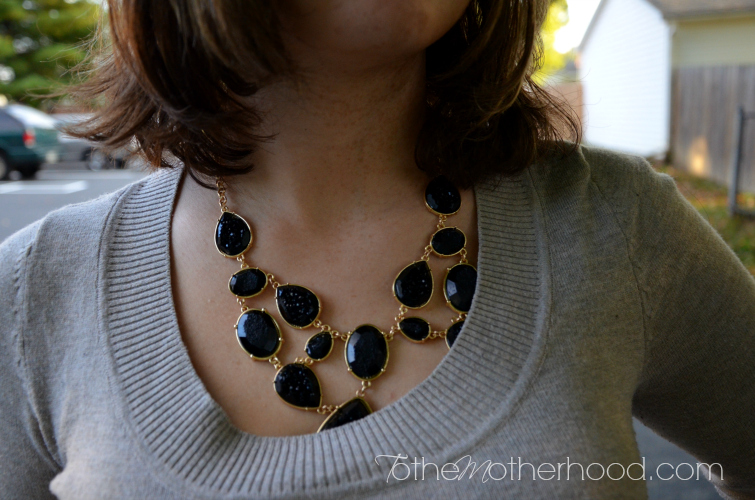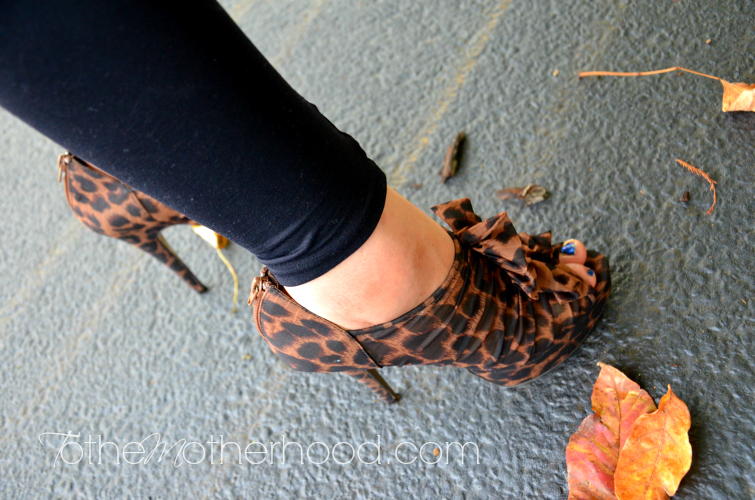 Deets:
T/O Sweater, $16.99 at TJ Maxx
Metaphor Seamless Leggings, $8.99 at Sears
Black Cluster Necklace, $16.99 at Sears
Metaphor Blakely Chiffon Peep Toe Pumps, Was $44.99 On Sale for $24.99 at Sears