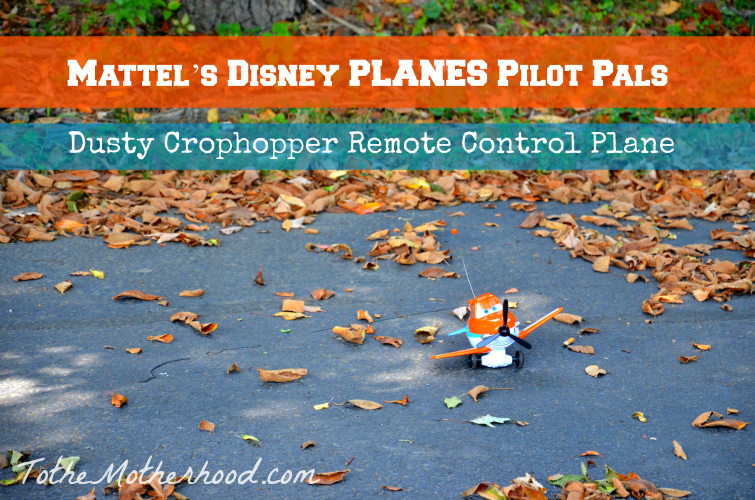 Disney's animated action-packed comedic adventure stars Dusty, a big-hearted, fast-flying crop duster who dreams of competing in the most exhilarating around-the-world air race in history. There's only a couple of not-so-small problems – Dusty is not exactly built for racing and he also happens to be afraid of heights!

Despite his fear and with encouragement from his mentor, a naval aviator named Skipper, Dusty narrowly qualifies for the big competition. Dusty's sportsmanship and speed begin to rattle the defending champ of the race circuit, Ripslinger, who will stop at nothing to see Dusty fail. When disaster strikes during the climax of the final race, Dusty's courage is put to the ultimate test. With the support of friends old and new, Dusty reaches heights he never dreamed possible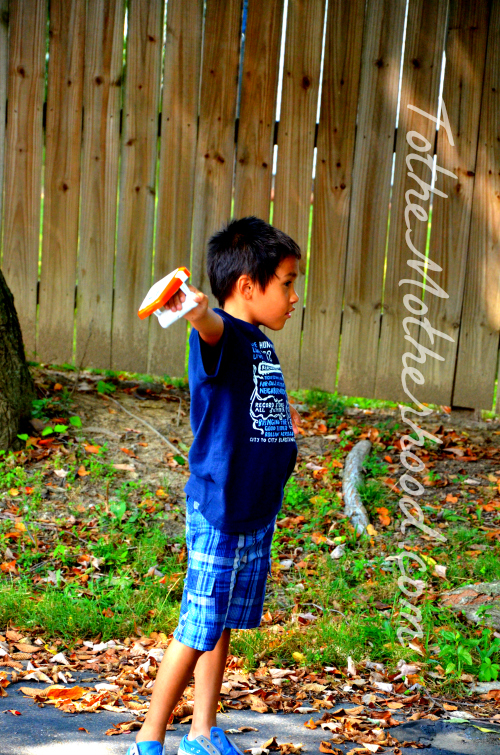 My son and I haven't had a chance to watch Disney's Planes after its theatrical release last month, but we have been having high-flying fun with the Disney PLANES Pilot Pals™ Dusty Crophopper Remote Control Plane, nonetheless!
The control system of the Dusty Crophopper Remote Control Plane is reminiscent of a remote control car, but the plane is activated by the right hand wing controller (the left hand wing "controller" doesn't do anything) at a push of a button. An eclectic, yet fun mixture of role play and remote control, the movements are heavily relied on your little aviator, depending on the direction he or she wants to go. To extend the quality of the air-venture, the plane perfectly mimics Dusty's sounds and phrases. For kids 3+. Available now for $39.99.