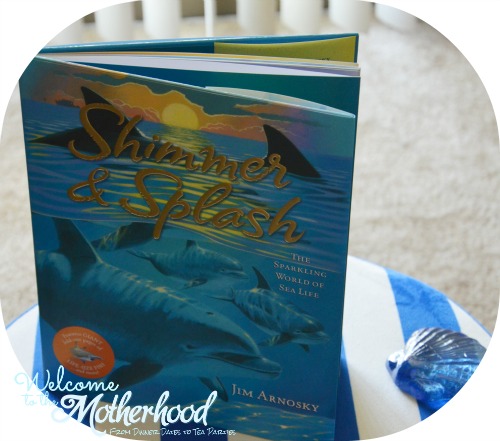 Shimmer & Splash: The Sparkling World of Sea Life is beautifully illustrated, well written, and boasts a wealth information on over 200 marine species. Arnosky captivates the reader's attention by sharing personal experiences with sea life, as well as well as fascinating facts about each sea creature, including stingsrays, dolphins, fighting fiddlers, a green moray eel, sharks, and coral reef. Most of the narrative is derived from the author's notes and journals written fresh from the field.
This award-winning 40-page read is complete with seven gatefolds. It's perfect for the marine-biologist-in-training or anyone who is fascinated by all creatures of the sea.
Disclosure: The item(s) in this review was provided to the reviewer for keeps and the purpose of writing a review. This in no way affects the quality of the review provided. No monetary exchange occurred in exchange for the writing of the review. The views expressed in this review are strictly that of the reviewer. All reviews provided here are the work of the reviewer and remain completely unbiased.