Muse is a modern women's apparel brand that specializes in trend-right and fashion-forward designs at a price point for every customer. Muse combines flair and innovation to produce an ageless style that stands out from its competitors with a WOW with understandable attitude. Stylish, confident, and independent, the Muse woman doesn't follow trends ….she sets them!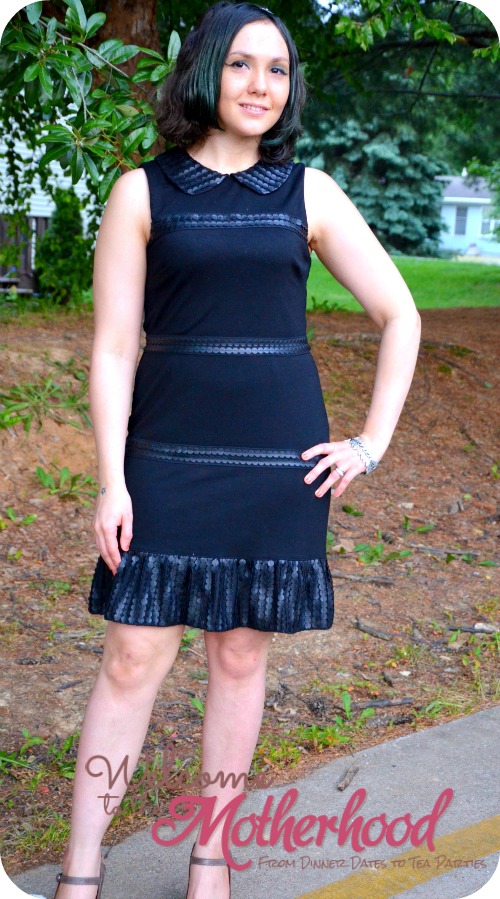 Ever since the originator of fashion, Gabrielle Bonheur "Coco" Chanel, made the "Little Black Dress" a fashionable statement in 1926, it remains as a staple that can be worn time after time and decade after decade. Along with being timeless, it's also trustworthy, mysterious, versatile, chic, flattering, and endlessly elegant. Its color symbolizes empowerment and liberation for women, making it a woman's true best friend!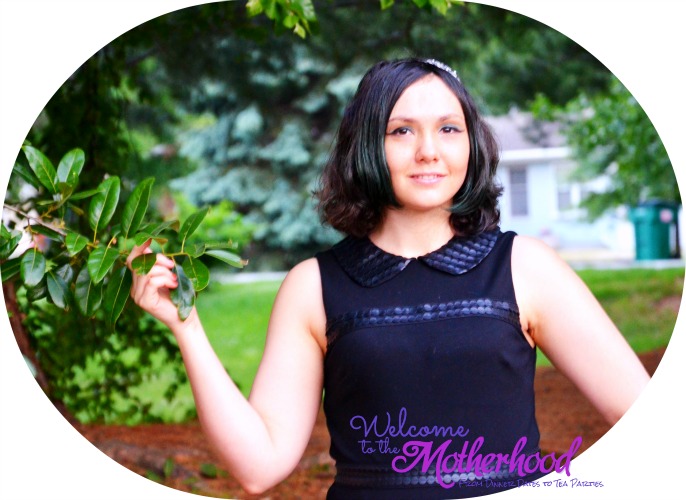 The Peter Pan Collar Flounce Dress ($156) is playful, yet demurely sexy and sophisticated, with a classic Peter Pan collar that lends a youthful exuberance. LBDs are known for their chic simplicity, but simple does not describe this dress to any degree. From the collar to the hem, leather paillettes have been intricately sewn onto this dress to give it extra flair.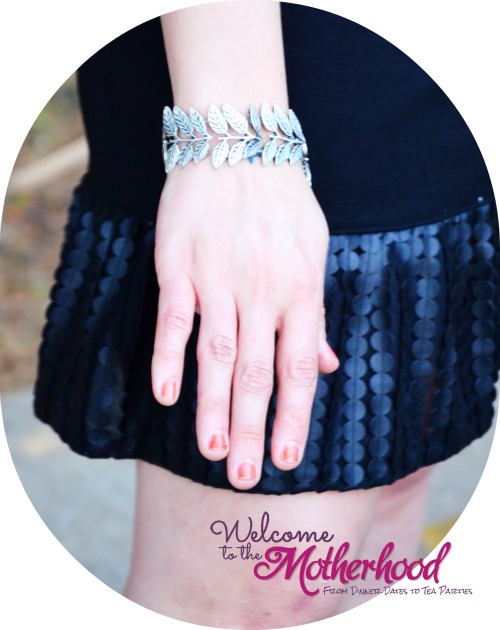 Since I didn't want to subtract anything from the look of the dress, I kept my accessories at the minimal by only adding understated pieces such as the metal floral headband (bought this at Gordman's) and a silver leaf bracelet, which I recently scored at a yard sale for just 25 cents. Also, wearing black shoes would have been such an easy choice for this dress, so I opted for an intermediate color, grey, which went well with my accessories.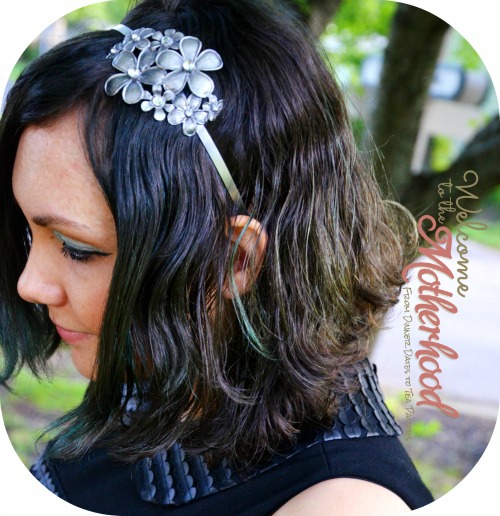 One is never overdressed or underdressed with a little black dress. – Karl Lagerfeld
When the little black dress is right, there is nothing else to wear in its place. – Wallis Simpson, Duchess of Windsor
The little black dress is a uniform for all women of taste. – Vogue, November 1926
Disclosure: The item(s) in this review was provided to the reviewer for keeps and the purpose of writing a review. This in no way affects the quality of the review provided. No monetary exchange occurred in exchange for the writing of the review. The views expressed in this review are strictly that of the reviewer. All reviews provided here are the work of the reviewer and remain completely unbiased.
Prize(s): Two winners will receive a $75 Gift Card to Muse Apparel.
The giveaway will conclude on June 20th.