Thanks to Unpakt for sponsoring today's discussion!
I usually like a fresh start, a new beginning, but it takes me awhile to adjust when it comes to moving. Not only moving can be expensive, but it is physically and mentally exhausting – the searching for a decent, yet reasonably priced home; realization that you have more than you thought, sorting, packing, cleaning, canceling utilities, setting things up in the "new" place, filing a change of address, and still some mail ends up at the old location months and months later….. I can go on and on and on, but I believe most of you have been there to understand what I am talking about.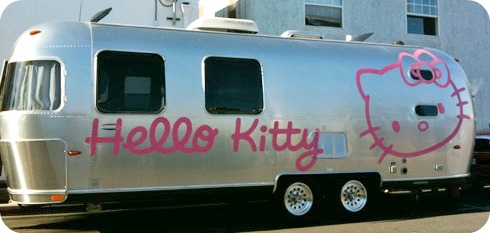 Cool Source Unknown
Perhaps, I should make this my new living arrangement and travel. What do you think?
😉
Move on over, because Unpakt is here to help make moving easier. Long gone are the days of making time consuming and endless phone calls to find a reliable mover that adheres to your budget plans. I tout Unpakt as the "Expedia" when it comes to moving, because they cut out all of the guesswork for you by helping you find reputable moving companies, compare prices, read user reviews, and book instantly online (simply enter in your details and lock in your guaranteed price). In fact, they have garnered the attention of the likes of Forbes, TechCrunch, All Things Digital, Lifehacker, The New York Times, Real Simple, The Huffington Post, Self, and many more!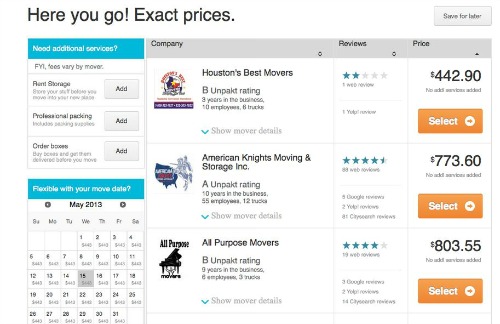 My husband and I plan on relocating to a different town or state next year, so we will keep their moving planning service in mind for comparison quotes and selecting a mover that will best suit our moving needs.
Are you moving anytime soon?
Receive 5% instant cash back on your next move with coupon code: SPRING5 on Unpakt.com when booking and save. However, time is essence, because you must book by 6/30/13!
Also, you can stay in the loop with Unpakt by following them via Twitter and "liking" them on Facebook.
Disclosure: This sponsored post was brought to you by Unpakt!