Toto Knits is a collection of fun and funky creations made from organic cotton and bio-friendly dyes. Ethically made by a group of single mothers in Kenya, their mission is to encourage trade, not aid, to empower Kenyan women while using earth and child friendly materials for babies and older children.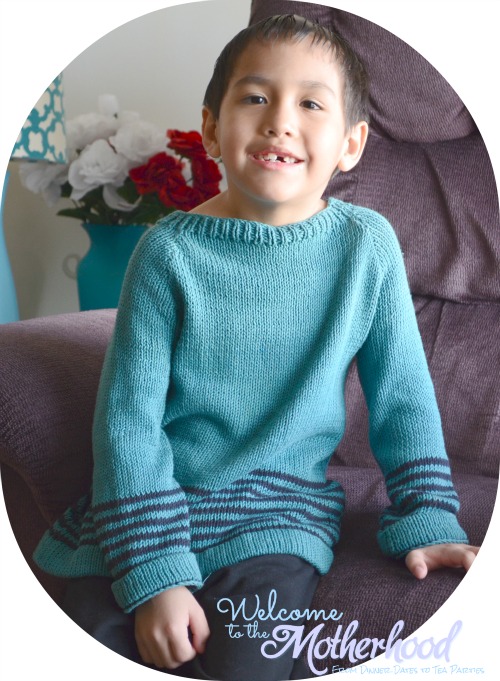 Our little man was able to sport the Stripey Pullover Sweater. This is a classic pullover style with a few details that bring you to Glasgow. Stripey sleeves and hem or big swarthy stripes throughout. Ethically made with their organic cotton. As always, all of their pieces are made with organic cotton and each piece is signed by the knitter who made it, which I thought was very nice. The lady that knitted his sweater was Anne. More than ever, it's more than a sweater, it's a story.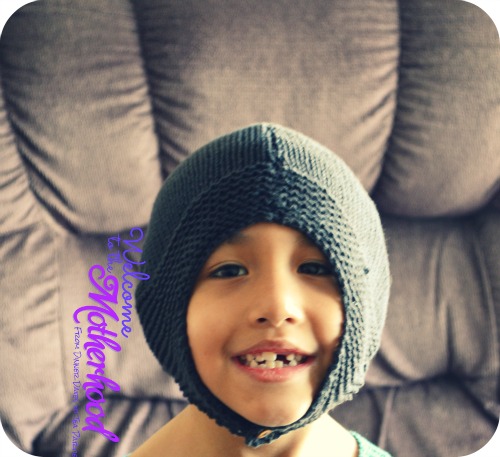 My son had been wanting a hat with the ear flaps. He saw one on Toto Knits site, which was sent to him. It is the Knit Aviator Helmet. Slight aviator connotations with this knit hat, ear flaps and flip up visor completes his look when it's cold outside, which we have been getting quite a few cold days lately!

Disclosure: The item(s) in this review was provided to the reviewer for keeps and the purpose of writing a review. This in no way affects the quality of the review provided. No monetary exchange occurred in exchange for the writing of the review. The views expressed in this review are strictly that of the reviewer. All reviews provided here are the work of the reviewer and remain completely unbiased.