The concept behind Me In Mind was simple; they thought by instilling elastic features, soft soles, and funky-hip styling into outdated childrens shoe designs they could create footwear that not only looked cool, but also had technical features parents would appreciate. With this in mind, their first pair of shoes were created in 2004.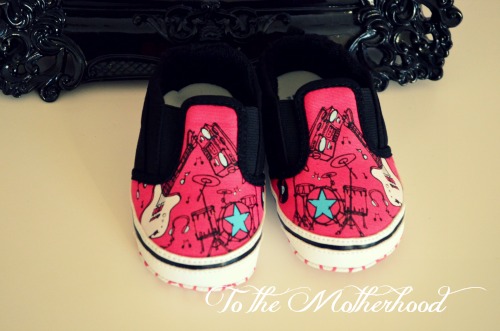 My husband and I have an insatiable love for music of all kinds, especially classic and indie rock. I'm also hoping to take a considerable amount of time from my busied life to learn how to play the guitar, considering I have three electric guitars (Fender, Daisy Rock, and Yamaha). So I couldn't help but fall in instant love with the Slip-On Wanna Rock ($26; Pink/Black).
Features:
• Music theme printed canvas upper
• Terry cloth lining
• Canvas sole with non-slip print on sizes NB, SM & MD
• TPR rubber sole on sizes LG & XL
• Recycle paper gift box
•Vegan friendly construction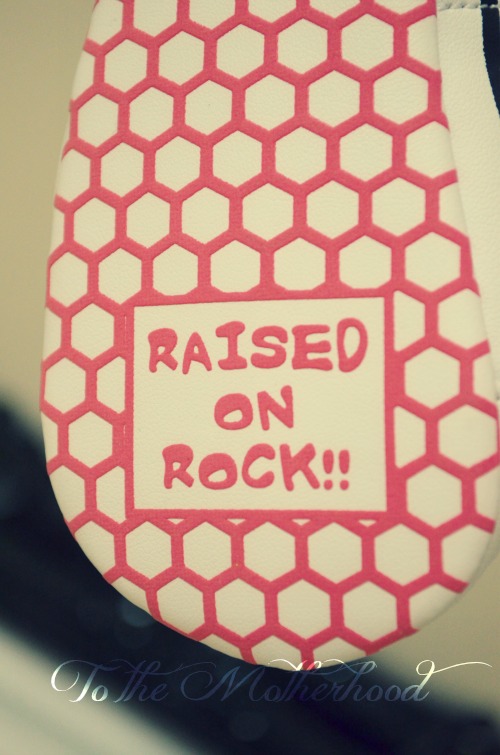 "Raised on Rock" is written on one of the soles of the slip-ons – what a cute touch!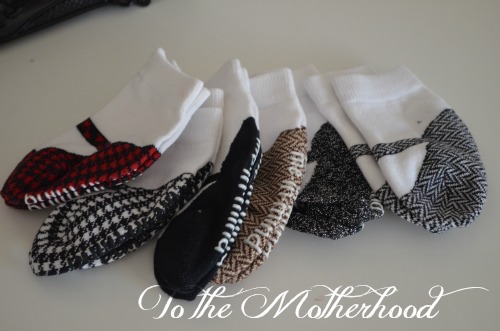 The Broadway Mary Jane Socks ($26) are worth the small splurge, whether you're giving them as a Baby Shower gift or buying them for your own daughter! Featuring a Mary Jane-esque design, the socks are perfect for a little fashionista (available in sizes 0-12 and 12-24 months)!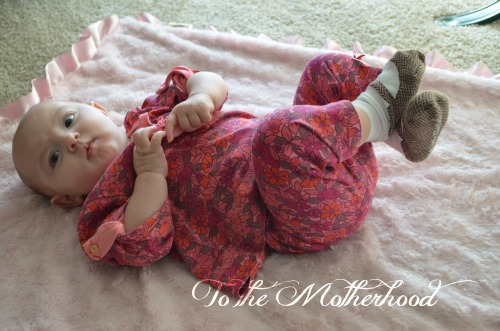 In an effort to combat Missing Sock Syndrome, they have developed their Sock Replacement Program. Whether it's monsters in the dryer, the unexplainable attraction socks have to grocery store floors, or just wiggly little feet…..if your little one happens to lose one of their socks, they will replace it free of charge.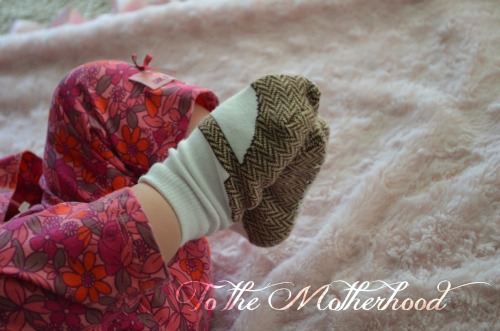 Of course, my daughter couldn't resist the temptation of trying to pull her socks off!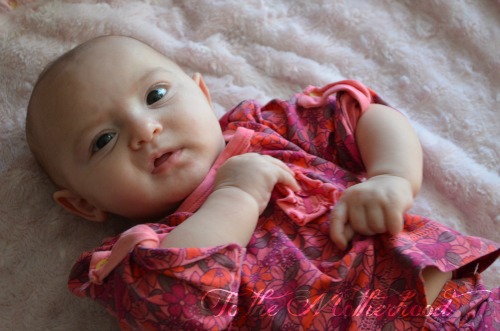 Stay in the loop with Me-in-Mind by "liking" them on Facebook and following them via Twitter
Disclosure: The item(s) in this review was provided to the reviewer for keeps and the purpose of writing a review. This in no way effects the quality of the review provided. No monetary exchange occurred in exchange for the writing of the review. The views expressed in this review are strictly that of the reviewer. All reviews provided here are the work of the reviewer and remain completely unbiased.