Funkie Baby offers hip and modern vintage-esque accessories that are reversible and soak proof. They have a selection of bibs, burpies, roll-n-go travel mats, and go mats.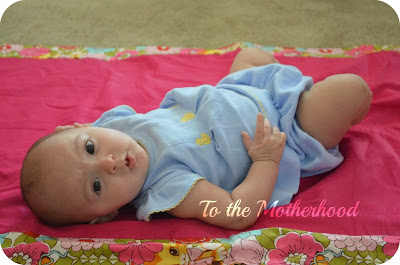 My daughter received the Kitties Wiggle Mat ($24) and Burpie ($8), which features a unique three layer design: a plush corduroy center in 2 coordinating colors with semi-kitschy, yet adorable kitties, and a soak proof lining hidden in the middle. I simply adorable both, because I love the color combination and the kitschiness. I'm not using that word to say it's tacky, because it's far from being that. It truly has a 70s feel to it, though – love, love, love!
The mat measures at 30″x36″, making it perfect as a travel companion, napping, snacking, diaper changes, and playing.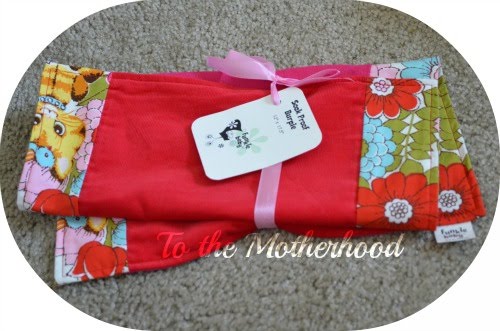 The burpie measures at 12″x17.5″, and it is just as adorable! It's perfect for those "messes" that are much more than a little burp-up since it's very absorbent.
Disclosure: The opinions expressed above are honest, accurate, and not encouraged anyway by monetary donations. A sample free of charge was received from Celebrity Baby Trend Expert, Rachel Florio-Urso.