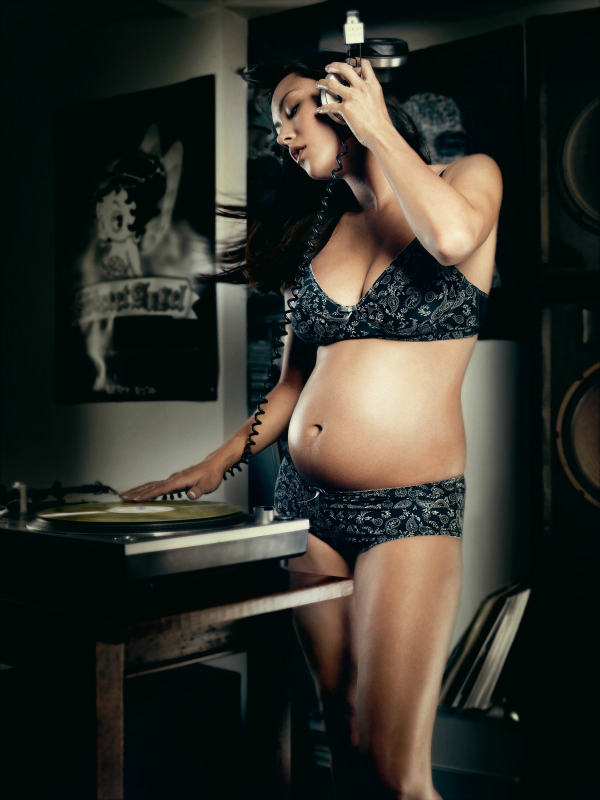 Cake Lingerie has a collection of sexy maternity lingerie and nursing bras that are well fitting. Their sexy maternity bras are designed to support, flatter, and accentuate the bust. Their diverse collection of maternity bras include plunge, balcony, soft cup, convertible, and flexible wire bras. You can personalize your fit and choice for a truly desirable feel.
Four flexible wire bras featured in Cake Lingerie's sixth installment of its global "Real Mums, Real Fit" Campaign in France this month which travels the world to inspire women to look and feel beautiful through pregnancy and breastfeeding with the comfort and support of Cake Lingerie products.
Wearing a flexible-wire maternity bra during pregnancy and breastfeeding can provide superior shape, support, and a good overall breast health, new research has found. The research, conducted by Cake Lingerie, reveals a properly fitted underwire bra can be more suitable than a non-wired bra during pregnancy and breastfeeding as the wire maintains the natural shape and curve of the breasts. Some believe there is a stigma attached around wired bras with pregnancy and mastitis, however, the likeliness of this infection occurring is associated more with are stricted or compressed bra and cup size.
The Turkish Delight Plunge Bra ($59.90) is an irresistibly sexy bra that is beautifully layered with stretch fabric with a soft lace overlay, featuring rosettes and bows. I adore the color combination, because it exudes a mysterious elegance. Purple and black also happen to be my top favorite colors. Whether you're pregnant or not, this bra offers superior support and is made to accentuate every bust line. Available in band sizes 32-38 and cup sizes B-D.
The Turkish Delight line also includes the Turkish Delight Balcony Bra ($59.90), Turkish Delight Tanga Brief ($29.90), and Turkish Delight G-String ($29.90).
The product in this review was provided to the reviewer for keeps and the purpose of writing a review. This in no way affects the quality of the review provided. No monetary exchange occurred in exchange for the writing of the review. The views expressed in this review are strictly that of the reviewer. All reviews provided here are the work of the reviewer and remain completely unbiased.