One of my favorite things to do during this time of year is spring cleaning. I have always found it to be therapeutic. Hardly anything gets me in a better spring cleaning mood than opening the windows, smelling the fresh springtime air; loading my music playlist on Spotify, as I purge, clean, and organize! I put away my winter clothes, switch out the flannel sheets, and clean out the closets.
Better Life: Natural Household Cleaning Products
I also give my house a good thorough cleaning with natural cleaning brands like Better Life. This brand has been on my radar for a few years now, but I was elated for them when they were featured on Shark Tank! Their products can outperform conventional cleaners and even rival brands like The Honest Company, Green Works, and Seventh Generation. Surprisingly, some of these "all-natural" brands have dyes, synthetic fragrances, sulfates, ethoxylates, and petrochemical solvents that have been known to cause a host of ailments and diseases, including cancer. Compared to their rivals, Better Life has fewer warning labels and more plant power. Their formulas are always safe for the mess makers, just not the mess!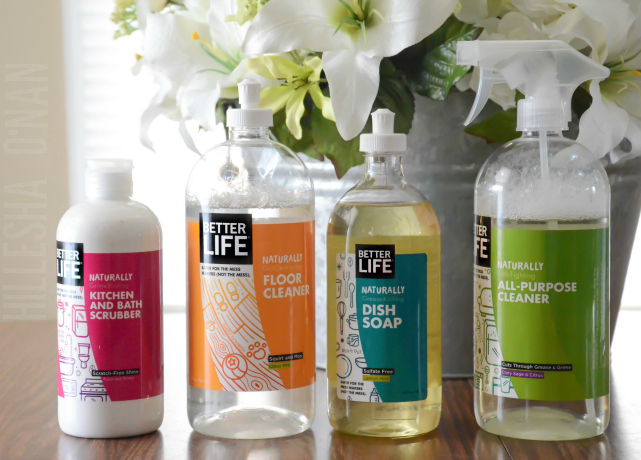 Better Life ♥ Target
Better Life Natural products are now available in more Target stores than ever from March 27th through May 13th. This includes:
– Naturally Filth-Fighting All Purpose Spray in Clary Sage & Citrus
– Naturally Filth-Fighting All Purpose Wipes in Clary Sage & Citrus
– Naturally Dirt-Destroying Floor Cleaner in Citrus Mint
– Naturally Grease-Kicking Dish Soap in Lemon Mint
– Naturally Dirt-Demolishing Laundry Detergent in Lavender Grapefruit
– Naturally Skin-Soothing Hand and Body Soap in Citrus Mint
– Naturally Stain-Slapping Stain and Odor Eliminator in Eucalyptus Lemongrass
– Naturally Stunning Granite and Stone Cleaner in Pomegranate Grapefruit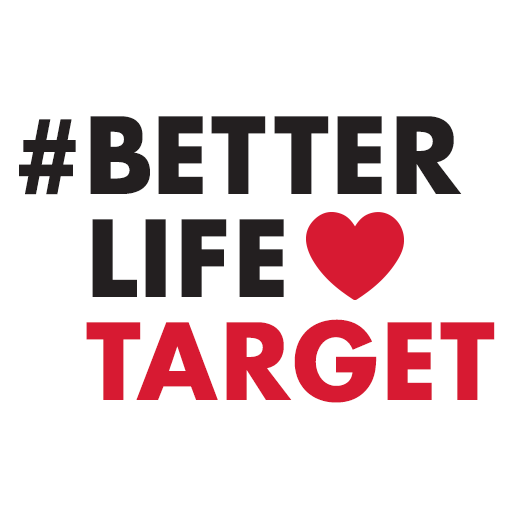 While grabbing your favorite Better Life products in the seasonal section of your select Target store, snap a picture of their display, and share on social media with the hashtag #BetterLifeLovesTarget for a chance to win the Grand Prize! Additionally, visit http://www.cleanhappens.com/better-life-loves-target to print out a $1 off coupon. There's also a chance to win a $500 Target gift card!
Enter the #BetterLifeLovesTarget Sweepstakes
Connect with Better Life
This post in partnership with Better Life/Clean Happens and The Social Butterfly Co.