Allswell is a women-led, design-centric, digital brand that makes shopping for luxe mattresses and stylish bedding fast and fool-proof. Helmed by successful Arlyn Davich, Allswell's Debut Collection is for home's true sanctuary – the bedroom.
This post is in partnership with Allswell Mattress. This post contains affiliate links and I will be compensated if you make a purchase after clicking on my links.
While very few people look forward to the waning sunlight associated with daylight savings time, there's no denying the pleasure of that extra hour of sleep. Are you familiar with the summer "sleep slide"? According to Sleep.org., it happens during summer months when days are longer and people tend to stay up later than usual and not sleep consistently.
The summer "sleep slide" leads to decreased productivity, mood swings, and advanced aging, and, no one wants that! If a few things can help avoid these things, why wouldn't we do them? For the millions of Americans who have trouble getting a good night's rest, the idea of tossing and turning for another hour can be an added nightmare.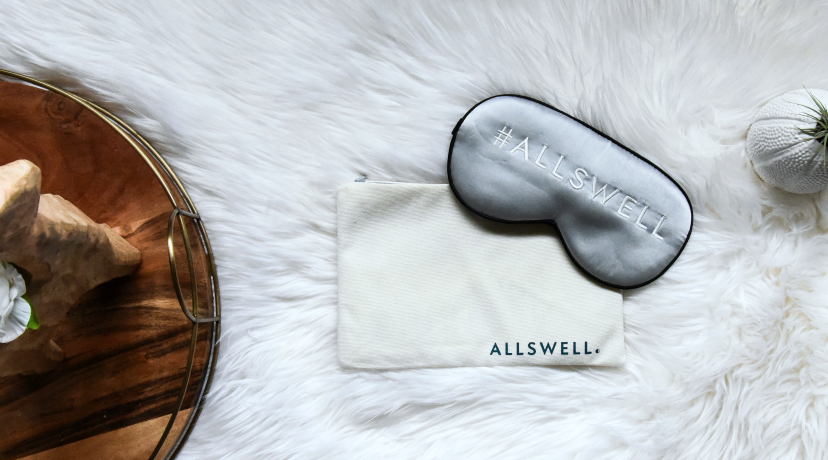 While an uncomfortable mattress is usually cited as the reason for restlessness, many people don't realize that a wrong mattress has a tremendous effect on how well we sleep and how rested we feel. In addition to tossing and turning, it can cause headaches, back and neck pain, as well as induce snoring. You can prove it by me when it comes to a backache and restlessness due to the wrong mattress.
Since we spend something like one-third of our lives in bed, finding the right mattress is the key to getting your zzzs. It might be time to invest in a good mattress.
All's Well When Sleeping on an Allswell Luxe Classic Mattress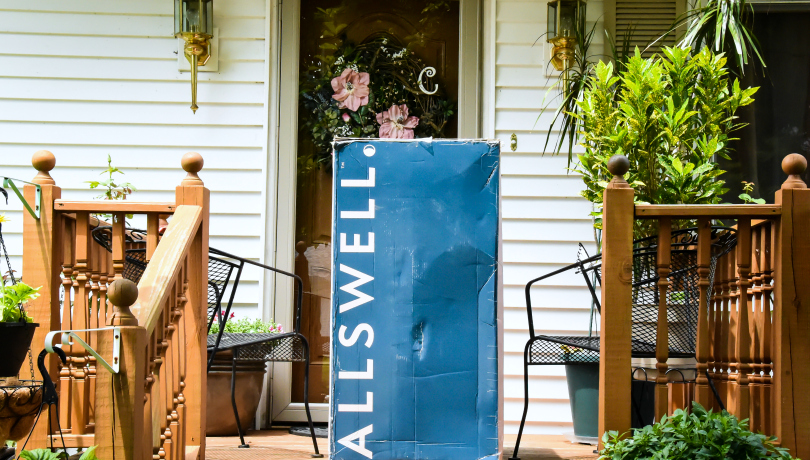 Why not sleep on a mattress with superior comfort and support? If so, Allswell will have you covered! Allswell is a women-led, design-centric, digital brand that makes shopping for luxe mattresses and stylish bedding fast and fool-proof. Helmed by successful Arlyn Davich, Allswell's Debut Collection is for home's true sanctuary – the bedroom.
Their mattresses may come in a box, but don't let that fool you. It was a quick and easy setup. We simply took it out of the box, took it to our bedroom, removed the plastic wrap with the opener included, and unrolled it on our platform bed. We were amazed at how it fully expanded within minutes. Since we have a platform bed, no foundation/box spring was needed. By the way, they've created two crowd-pleasing options: one a little softer and one a little firmer. I opted for the firmer. The mattress that I chose is the Allswell Luxe Classic Mattress, Firmer, which is a slightly firmer version of their signature mattress. This hybrid pairs innovative memory foam with coils for a medium-firm feel. It's ideal for us for that ultimate undisturbed sleep–not to mention peace of mind.
Enjoy endless possibilities for restful, comfortable, season after season sleep with their cool-to-the-touch hybrid mattress for those who prefer a medium-soft or medium-firm feel.
We feel the support of a truly individually wrapped traditional coil spring mattress which contours to our body for a comforting feel. The newly developed breathable memory foam that is topped with a special fabric designed to feel cool to the touch, offers you just the right amount of firmness, provides breathability, and restorative support for your lower back. Their mattresses have natural ingredients; no chemical deodorizers here; they leverage natural ingredients such as plant-derived oils.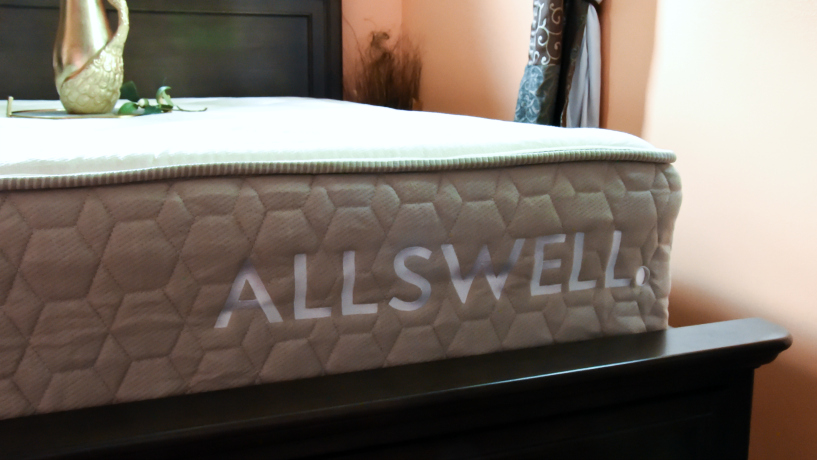 Allswell will even be your "Bed Butler". They'll handle everything; free ground shipping or white glove delivery, and take away your old mattress, which is optional, a 10-year limited warranty, and financing available. Try it for 100 nights and if you don't love it, they'll take it back. Now, isn't it time to get yourself the mattress you deserve?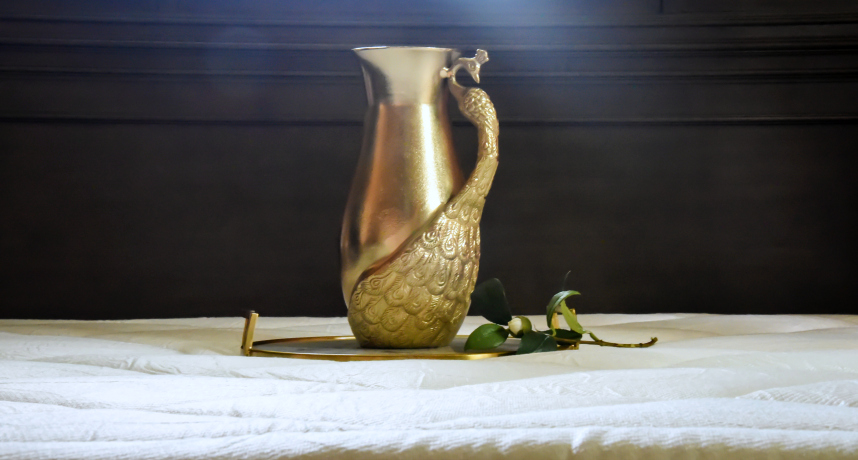 You can also make up a beautiful bed with Allswell bedding sets. They have an elevated assortment of bed essentials to make your mattress transform into your perfect bed: from showstopping looks that have been curated from top tastemakers (including Genevieve Gorder, Rachel Parcell, Jeremiah Brent, and Athena Calderone) to dream-inducing fabrics woven by the world's best mills. Their collection includes sheets, pillows, blankets, duvet covers, all-season duvet inserts, shams, and throws. They have all the bedroom essentials to keep you swaddled in exceptional comfort.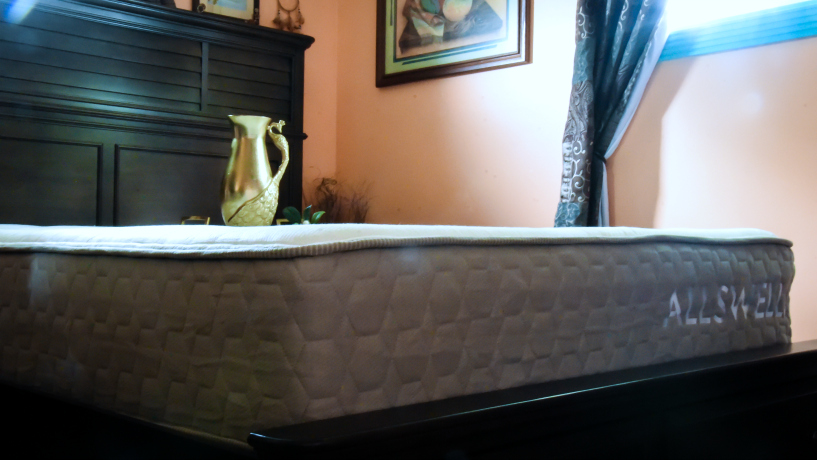 From work to family time, and everything in between, we deserve a great night's sleep. We wake up refreshed day after day. And, right now, staying in bed all day long sounds like the best thing ever. This just might be a work-from-bed kinda day.
Allswell makes it look like you hired and paid for an interior decorator. You can connect with with Allswell via Instagram and Facebook. The summer savings just keep coming from Allswell! Between now and through July 31, 2018, you can receive $75 off any purchase of $250+ when you use the code SNOOZE75 at checkout. Between now and July 17th, 2018, you'll receive 23% off with coupon code 23PERCENT when applied at the checkout.