If Hollywood Regency, Palm Beach, and Mid-Century were to have brunch, they would be right in my living room!
Share the post "Hollywood Regency Meets Palm Beach and Mid-Century"
My living room is one of my favorite rooms to retreat to after the end of the day, thus I sought out to create a vibrant, inviting, and serene atmosphere that perfectly echoed my home style personality. I didn't know how I'd manage to create a room that uniquely reflected me without everything syncing harmoniously at first since my sense of style is eclectic. I originally picked a safe choice by creating an exclusive beachy atmosphere since nothing captures serenity, coziness, and vibrancy more than a day at the beach. Not totally satisfied with my overall theme, I wanted to make my living room even more livable, inviting, and uniquely my own by giving it history, mystique, and character.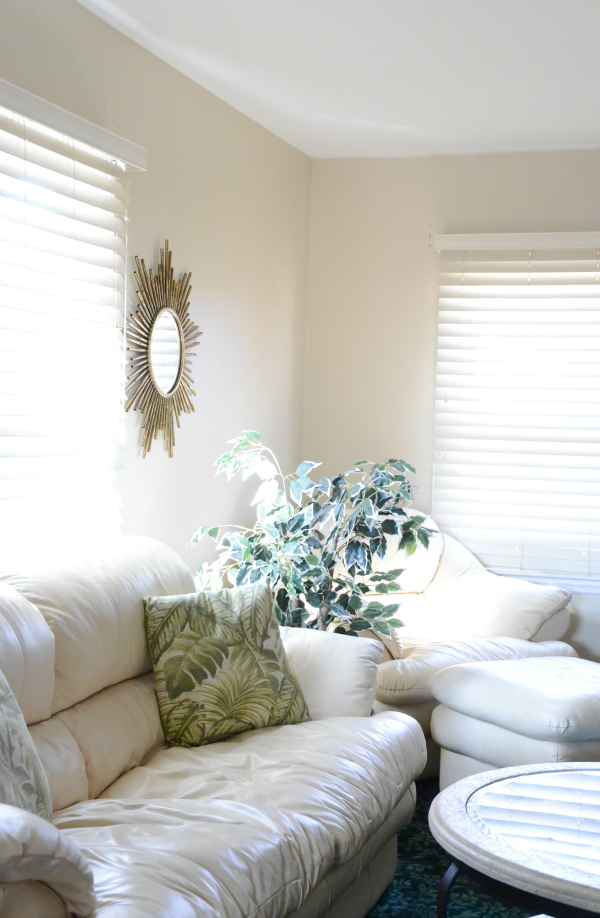 If Hollywood Regency, Palm Beach, and Mid-Century were to have brunch, they would be right in my living room! My living room is in no way to completion, but it's slowly, but surely coming together with things I have found here and there to give it a unique, yet sophisticated and serene touch. I believe Dorothy Draper would approve!
Window Treatments
Blinds can make a dramatic difference in a room! That's why I was eager to change the white blinds that came with the house. Not only were they hideous, but I had to buy blinds a few times already for the other rooms in the house since they would easily tear or break due to being too flimsy. I wish I had thought of a wood blind treatment a long time ago since this could have easily nipped my "blind" problem in the bud! Even though wood blinds are heavy, you can be assured that they're very sturdy. Therefore, you don't have to worry about them breaking so easily.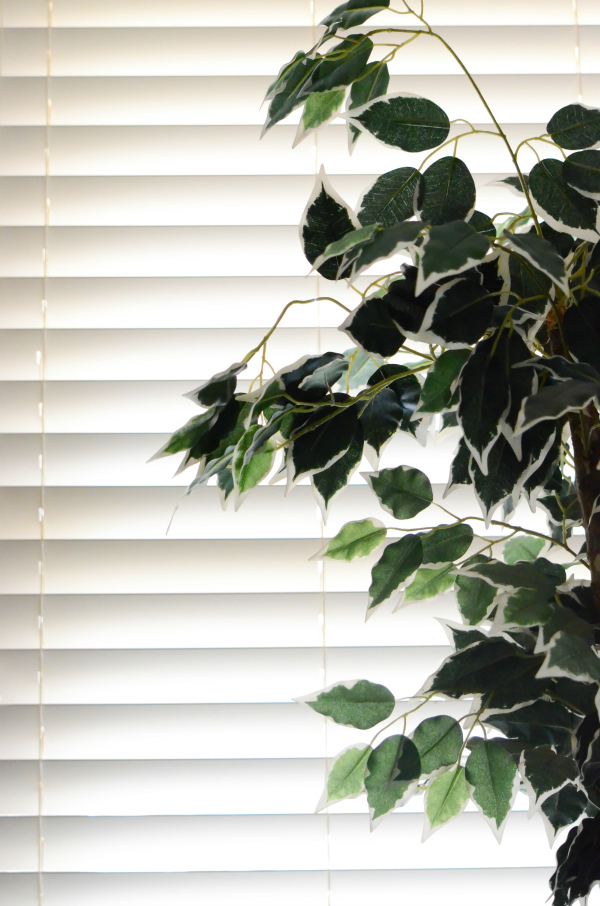 The Bali 2 1/2″ Faux Wood Blinds in Buttermilk from Made Blinds that I opted for are perfect for the living room! They truly enhance the look of the living room by lending a sophisticated touch without a hint of snootiness. The Bali 2 1/2″ Faux Wood Blinds are easily adjustable, made from domestic hardwoods, and are available in a variety of colors and stain finishes. I love the ample amount of privacy that they provide.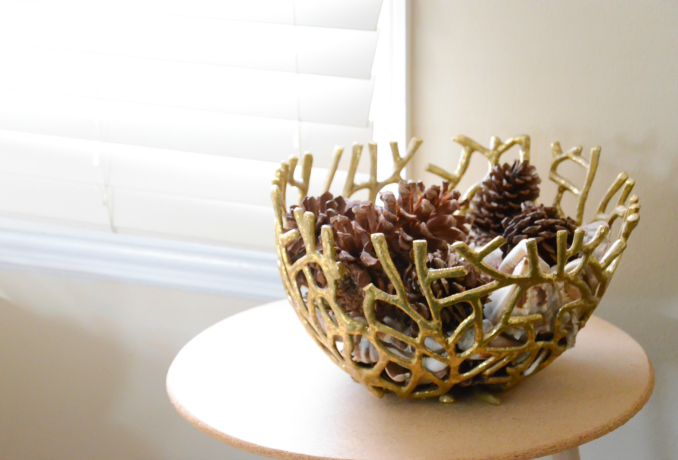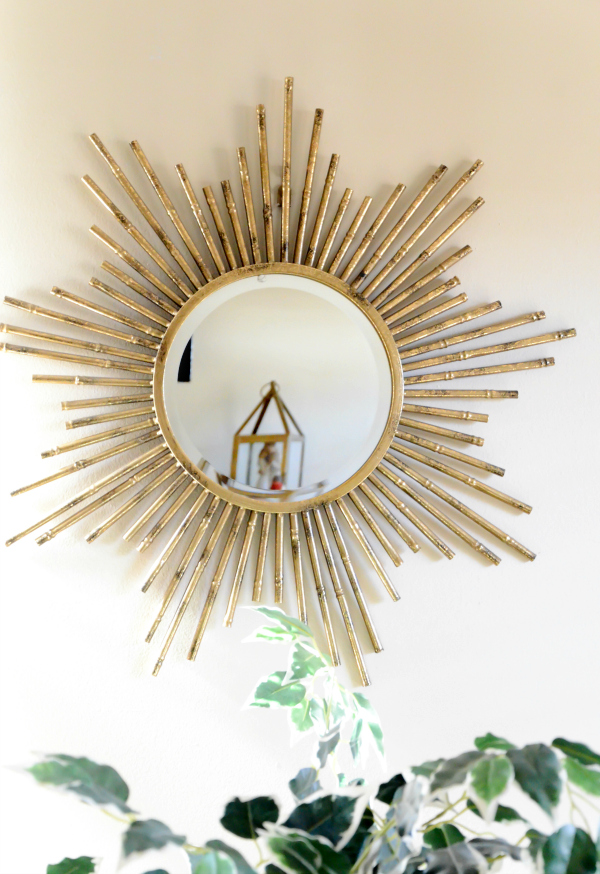 Choosing the right blinds is a decision that requires a lot more than just picking its appearance or color. Made Blinds makes it an easier decision-making the process by offering up to 10 free swatches. Additionally, they have a wide selection of blinds and shades that will beautify the home while providing light control and privacy.
My Living Room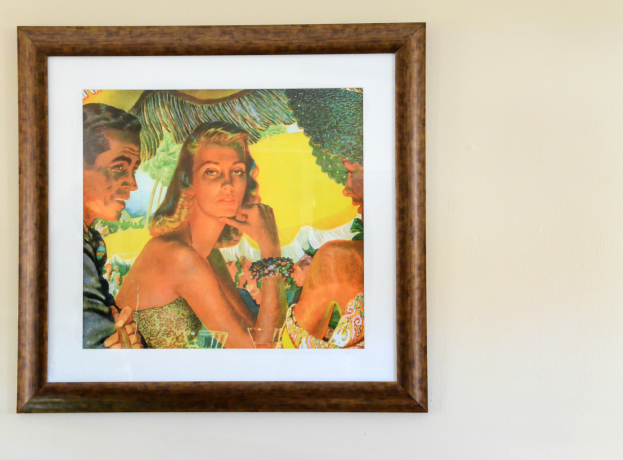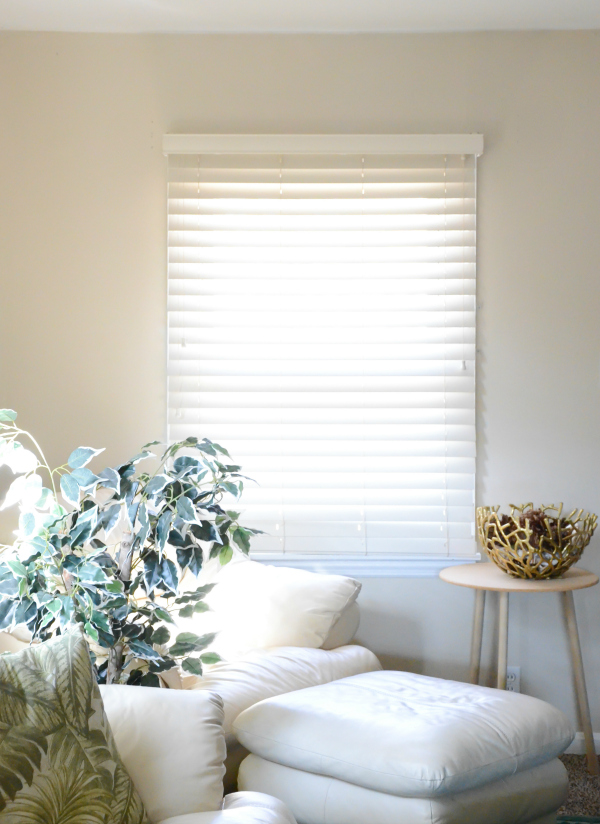 Exclusive Coupon
You'll receive 10% off at Made Blinds with coupon code: tothemotherhood when applied at online checkout.
Stay Connected with Made Blinds
This post is in partnership with the MadeBlinds Ambassador program.