The days are getting longer, the birds are singing louder, the cherry and magnolia trees are in full bloom, and the weather has been warm enough for me to crack open the windows, signifying that we're on the cusp of spring! Trees showing signs of life after a long, dreary winter; thick, lush, green grass; and gorgeous, vibrant, and fragrant flowers always put me in an upbeat mood during the springtime. The arrival of spring also signifies a clean slate: purging, cleaning, and organizing throughout the house.
This all may sound daunting, but it's not hard for me spur into spring cleaning when the "winter doldrums" are behind me. Nothing gets me in a better spring cleaning mood than opening the windows, smelling the fresh springtime air; and letting The Beatles play in the background, as I purge, clean, and organize!
Unleash Clean with Viva®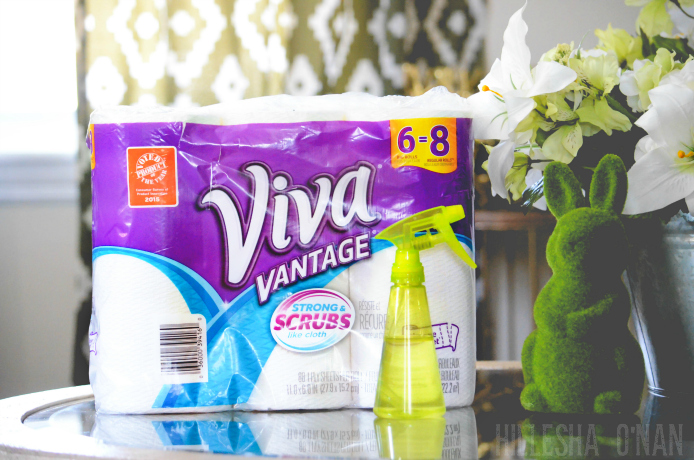 Products like the Viva® Vantage are a must-have in my spring cleaning arsenal. These paper towels ensure that my home gets a deep clean, inside and out, after winter! They can virtually tackle anything, whether the cleaning tasks are minor or downright laboring. The terrycloth-esque texture of these paper towels are good for cleaning everything from stainless steel appliances and glassware to cast iron skillets and patio furniture.
I also love using the Viva® Big Roll Paper Towels, because these paper towels have a smooth and soft texture that's reminiscent of an undershirt cloth. They're powerful and can withstand multiple rinses, yet gentle enough for those delicate surfaces (e.g. coffee tables and counter tops) , and so soft that they can even be used on the skin: hands and face. Be sure to stock up on their paper towels the next time you're shopping at Walmart.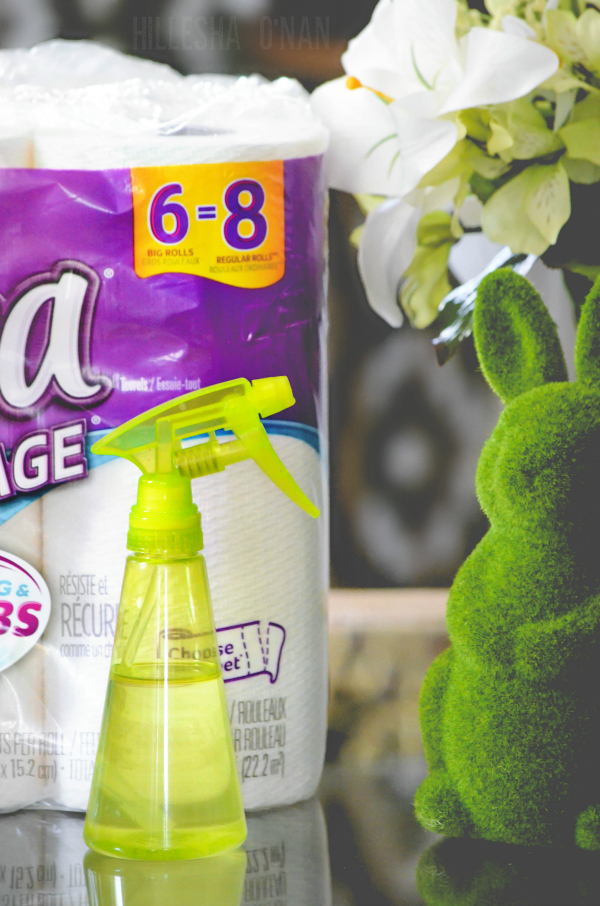 One surefire way of keeping the home fresh and cleaning with vinegar. It's all-natural, cheap, and gets the job done. It's just as effective as the cleaners that can be bought at the store! The only drawback is that the smell can be overwhelming, but that's where essential oils come into play. They can easily mask the smell of vinegar while naturally deodorizing anything I clean, plus I don't have to concern myself with neurotoxins, sensitizers, allergens, and phthalates that are typically found in store bought cleaners. One of my go-to essential oils for cleaning is lemon. It has purification qualities that makes it ideal for multi-purpose cleaning chores.
The combination of vinegar and lemon essential oil works harmoniously in deep cleaning the home. While this DIY natural multi-purpose cleaner is a powerhouse on its own, it's a force to be reckoned with when you're wiping everything down with Viva® paper towels!
DIY Natural Multi-Purpose Cleaner
You'll Need
◙ spray bottle
◙ white vinegar
◙ lemon essential oil
Directions
Fill the spray bottle up with white vinegar, then add 12 drops of lemon essential oil. Alternatively, you can use lime, orange, or grapefruit essential oil. Shake the spray bottle up vigorously before spraying. Simply spray multiple surfaces, including glass; and wipe down.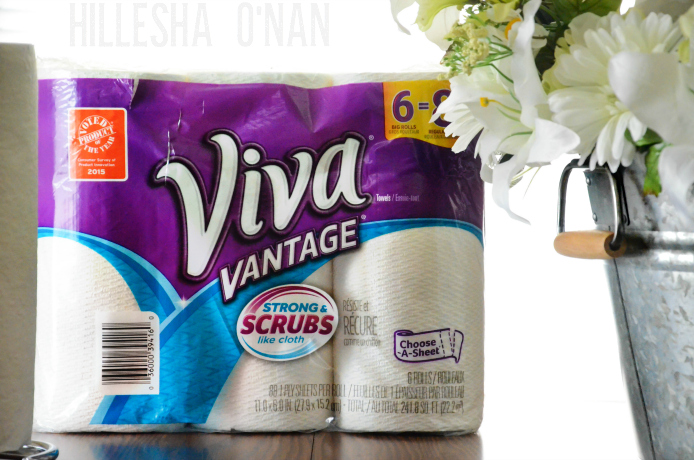 Please check out my Spring Cleaning board on Pinterest for more spring cleaning ideas and hacks.
Connect with Viva®
Do you have a spring cleaning routine?
This post is in partnership with Kimberly-Clark and The Motherhood. All opinions are my own.