Share the post "Mix in Style with the Sunbeam Heritage Series Stand Mixer"
It seems like yesterday when we were ringing in the New Year for 2014. Now, it is the end of the year already, and it will not be long before we'll be ringing in another New Year. Time can be fleeting, especially when you get caught in a whirlwind of busyness! Meanwhile, I've been savoring every moment of the holiday season by doing what I love best: cooking and baking for my family. I have always loved to cook and bake, but this time of year has always and will always be my favorite time of year to do so. Just in the time for my seasonal baking and cooking, I received the Sunbeam® Heritage Series® Stand Mixer. Once the holiday fuss is over and life will be back to normal (whatever 'normal' is in your life), I know one thing for sure, I will have a stand mixer to whip up some fabulous new dishes for the upcoming year, too. I will be mixing in the new year in style!
Vintage meets modern design and performance. The Sunbeam® Heritage Series® Stand Mixer (Originally: $175; On Sale for $129.99 at JCPenney) is built on the tradition of lasting quality and performance using die cast-metal construction and powerful 350-watt motor.
Features
350-watt motor
12 variable speeds
3-way mixing action
Off-center bowl positioned to add ingredients easily
Die cast metal body with non-skid rubber feet
Includes chrome beaters, dough hooks and 4.6-qt stainless steel bowl
2-year limited warranty
The Sunbeam® Heritage Series® Stand Mixer seems to be of excellent quality and value for the cost. It may not have the extras that some of the stand mixers have, but it's an ideal alternative for the price. If this is something on your 'Wish List', make sure you or that someone on your Christmas list gets to cross that one off!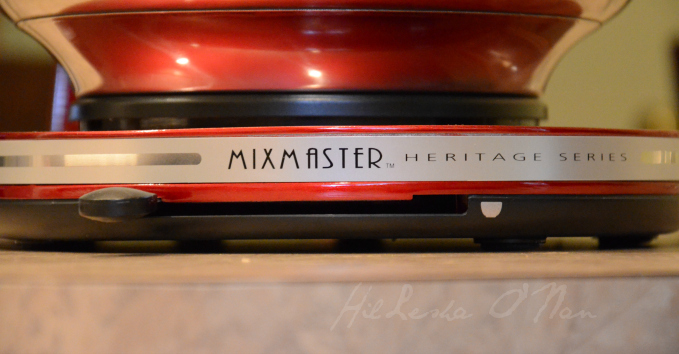 The Sunbeam Heritage Series Stand Mixer was provided by JCPenney.