Share the post "Medical Advice at Your Fingertips with the GreatCall Urgent Care App"

Stop Googling your symptoms! Seriously. Even though most of us are apt to seek out medical advice from Dr. Google due to its convenience, it's not a certified and reliable doctor – a certified quack, if anything! Dr. Google is like a so-called friend that you turn to for advice, yet they make you feel worse instead of better more often than not. Unlike Google, there's a free app called GreatCall Urgent Care that's both reliable and has access to certified nurses and physicians with a touch of a button. It also features a medical symptom checker tool that enables you to research your symptoms. The app can be downloaded via iTunes and Google Play.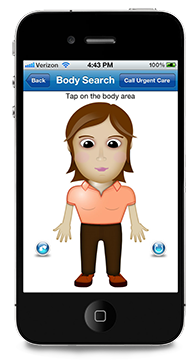 The Full Deets: GreatCall Urgent Care App

• Have one-touch access to a live nurse for advice 24/7, who can escalate the call to a board-certified physician if needed.
• Get health-related assessments, general health information, diagnosis or even a prescription.
• Have access to an easy-to-understand medical dictionary.

It's particularly convenient to use this tool when:

• You simply don't have time to run to the doctor.
• You need medical advice when your physician or Urgent Care is closed or unavailable.
• You don't feel totally comfortable discussing your symptoms in person with your normal doctor.
• You want to save money. (The app is free, and calls are only $3.99. Much less expensive than a doctor's bill or co-pay!).
• You have a quick on-set of symptoms.
Prize(s): One winner will receive a $25 iTunes gift card.
The giveaway will conclude on December 13th.