Share the post "LongHorn Steakhouse's Fall Peak Season Menu"
I received a LongHorn Steakhouse gift card for the purpose of this review. This post was made possible by Mom Spark Media. Thoughts are my own.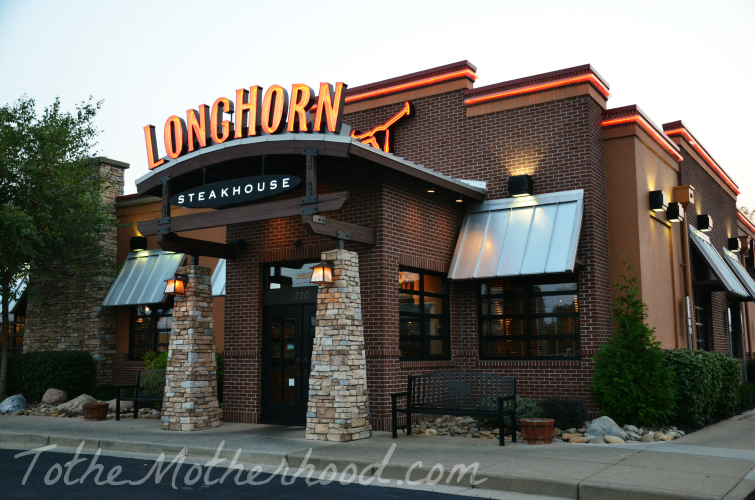 LongHorn Steakhouse recently unveiled their Fall Peak Season menu! It boasts hearty and robust seasonal dishes that are inspired by fall festivals, vegetables, and fruits. The highlights include the Pumpkin Spice Lava Cake, a cake that is filled with cream cheese icing and drizzled with Maker's Mark® bourbon-caramel sauce and candied pecans; Porcini Portabella Ribeye, which is rubbed with porcini dust, brushed with balsamic butter sauce and topped with a cedar-grilled portabella; Pork Osso Buco, a tender, meaty, slow-cooked pork shanks that is topped with wine and roasted vegetable sauce over creamy mashed potatoes; Brussels Sprouts Au Gratin, boasting bacon in a four cheese cream sauce topped with provolone and Parmesan bread crumbs; Peak Season Harvest Apple Salad, which is cool and crisp as the fall's air with Fuji apples, pecans, dried cranberries, bacon and spinach in an apple cider vinaigrette; and Peak Season Oktoberfest Pretzel Sticks, which are served with Sam Adams® beer cheese and bacon honey mustard dipping sauce.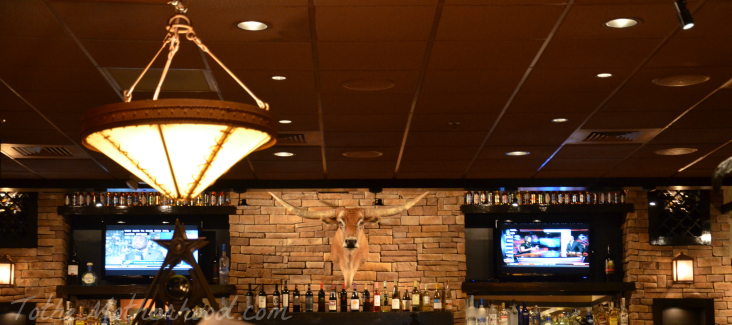 Although I've been a vegetarian for a few years now, LongHorn Steakhouse remains as one of my favorite restaurants. The food is high quality, yet the atmosphere is cozy, welcoming, and comfortable as being in a country home, along with southern hospitality and attentiveness from the staff.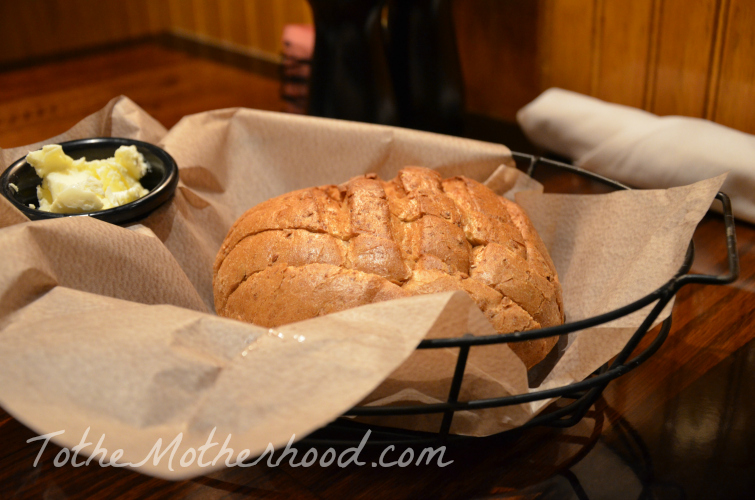 They start you out with a complimentary light wheat bread that is amazingly good!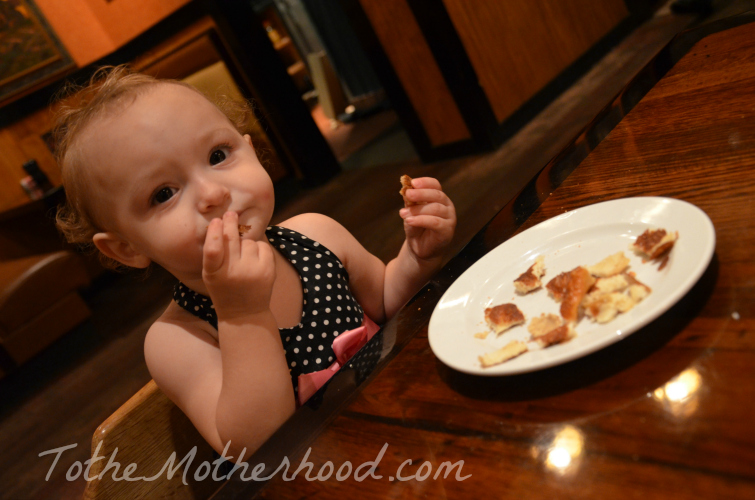 As you can see, my little foodie was going to town with her bread.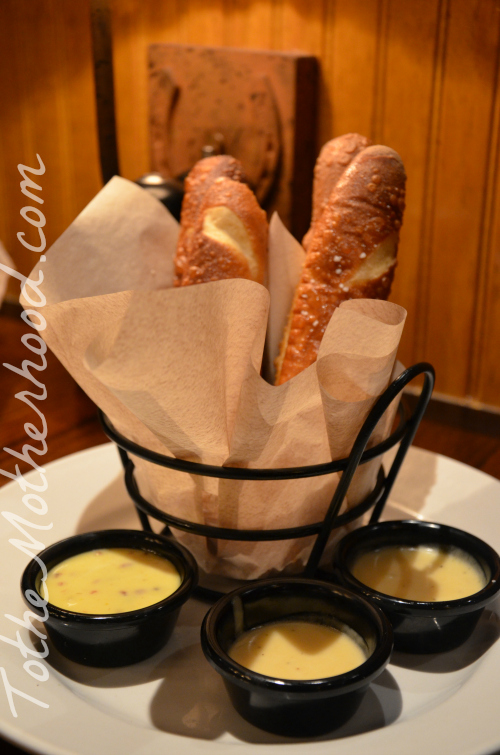 I was half-expecting the Peak Season Oktoberfest Pretzel Sticks to be typical hard pretzels. Wrong! Instead, these pretzel sticks were warm, buttery soft, and mouth-watering. They were even more amazing when I dipped them in the Sam Adams® beer cheese.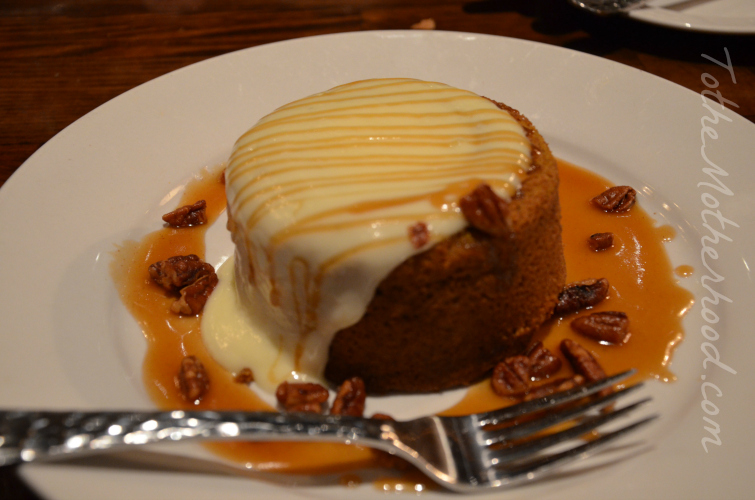 I normally don't order dessert at a restaurant, because I'm usually too full to think of anything else after a meal. I'm also not really big on sweets to begin with. Since my meal was somewhat light (4 pretzel sticks), I knew I just had to try the Pumpkin Spice Lava Cake. Good thing I ordered it, because this cake was scrumptious in every sense of the word. I was full to the hilt once I had the last bite. Thankfully, my meal was light! Otherwise, I wouldn't have been able to order this or fully enjoy if I did.

My husband ordered the 3-Course Steak Dinner, which includes a 6 oz. Renegade Sirloin, hand-chopped salad (mixed greens or Caesar), and a dessert of your choice. Since my husband isn't a salad person, he went for the Steakhouse Mac & Cheese and baked potato. He wasn't disappointed in any of the choices in the least. I'm not much of a fan of mac & cheese these days, but I even had to marvel at its gourmet decadency. As for dessert, which I'm not honestly sure how my husband had room for, he ordered Peanut Butter Cup Sundae, which he savored every bite.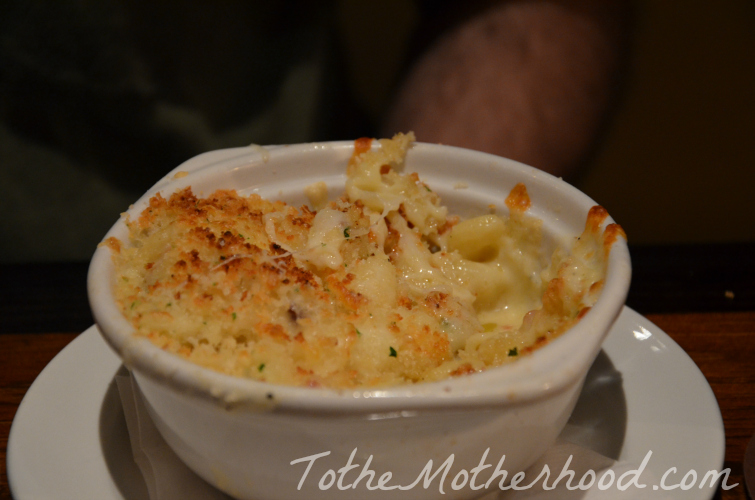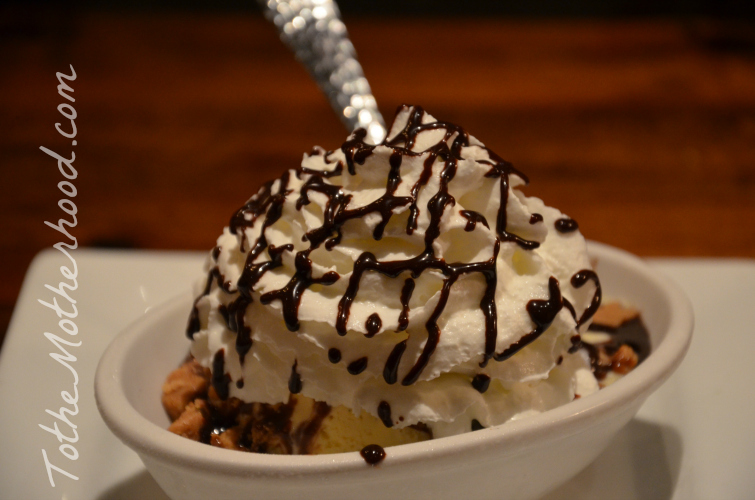 Connect with LongHorn Steakhouse: Facebook
I received a LongHorn Steakhouse gift card for the purpose of this review. This post was made possible by Mom Spark Media. Thoughts are my own.