Share the post "JSC, Destination Maternity & March of Dimes Join Together for Healthier Babies"
Jessica Simpson, Destination Maternity Corporation and March of Dimes® are joining together in an effort to promote stronger, healthier babies! During the month of May, Destination Maternity®, Motherhood Maternity®, and A Pea in the Pod® stores nationwide and their respective online sites will retail an exclusive bracelet with $1 from every $2 bracelet sold to benefit the March of Dimes. The bracelet is available in three designs so that moms-to-be can collect them all or share them with a friend! You can purchase the bracelet here.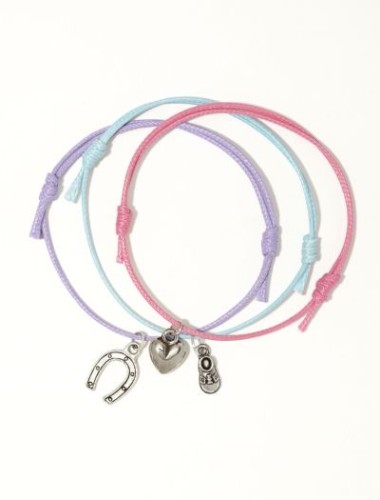 Destination Maternity Corporation has supported the March of Dimes, the leading nonprofit organization for pregnancy and baby health, now in its 75th year, since 2004, donating $2.8 million to fund cutting-edge research and lifesaving programs to help moms everywhere. Customers can also make a donation to benefit March of Dimes at the registers in Destination Maternity, Motherhood Maternity and A Pea in the Pod stores nationwide throughout the month.